Payments and School Donations
Our community's socio-economic status means our school is not eligible for the government's school donations scheme. Our equity index means we receive less operational funding than other schools. More information can be found at the bottom of this post. Due to this, we request donations from parents.
Voluntary Donations
The Ararira School Board has set the family donation at $150 per family per year.We are happy to receive gifts of time (volunteering) such as helping with curiosity clubs, sports marshalling, helping on trips, road patrols, provision of materials etc in lieu of a financial donation.  Some families who aren't in a position to offer their time, prefer to make a financial contribution. 
Voluntary donations help us to make our operations funding go further and support decisions such as our ability to provide a high ratio of devices in classrooms, learning assistants in each hub and bring authentic learning experiences to school to enhance the delivery of the curriculum.
Donations are tax-deductible at 33.3%. You can print donation receipts from Hero for the years 2019- 2022 by logging in via a pc/laptop. For 2023 onwards, Kindo will automatically email a donation receipt to you.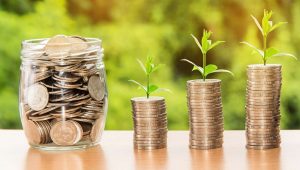 Activity Donations
In order to supplement our philosophy of authentic learning, tamariki have lots of opportunities to take part in education outside the classroom and to see and experience their classroom learning in action in the real world. This includes performers visiting the school too. All of these activities come at a cost and whilst curriculum activities can not be charged, we ask for a donation of $25 per term to help us cover the cost of accessing these activities and towards  transport and contributions to entry fees.  As we ask for these as a donation, these are also tax deductible.
Camps – Our Year 5 / 6  and 7 / 8 students attend a 2-night camp each year.  We manage the costs as best we can to provide a high-quality experience.   Whilst the cost of the activities forms part of the curriculum and we ask for a donation towards this, transport, food and accommodation are recoverable expenses. Again, you can claim a tax deduction on the donation portion.
Claiming back donations
You can access information about how to claim back your donations here.
Setting up regular weekly payments
You can easily set up regular payments in Kindo to help budget for school associated costs. Depending on the number of children and their age this can be achieved by $6 per week payments.
Technology Contributions
Technology – Students in Year 7 & 8 attend 'tech' for one morning each week. This is hosted at Lincoln Primary School. The annual charge for this in 2023 is $45 and is a recoverable expense for materials the children use to make items that they take home.
Stationery/Uniforms
Stationery and uniforms are costs that parents also need to pay.  You do not have to purchase your stationery from school or even from our stationery pack provider. Lists are available online via Eeny Meeny's website or at the office.
Thanks for making the contributions you do to your child's education at Ararira. Your payment does impact the extras that we are able to provide, at the end of the day, it directly impacts the learning of our children.
Equity Index Information
The Government has recently initiated and implemented an Equity Index for schools which replaces the previous decile numbering system. Those with an EQI of 432 and over can opt into the Government's Donations Scheme and receive a payment from the Government of $154.13 per student per year.  These schools are unable to request parental donations other than for school camps.  The system was designed to alleviate the pressure and expectation around the payment of donations.  Ararira Springs' EQI is 394 so we are not eligible to participate in this scheme. In a school such as Ararira Springs, this means that we receive approximately $61,000 less in government funding than a school with a higher equity index number that can opt into the scheme.