Kindo is your one stop shop from home.

Use Kindo to order, jumpers, lunches and THT fundraising items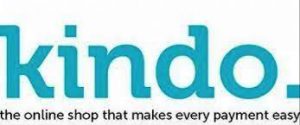 Many of the fundraisers and some of the school uniform are available for purchase through our online shop, hosted by Kindo.
This includes weekly bought lunches from iSushi and Subway
Order through the Ararira Springs Kindo website, or via the app.
You will need to select "Create an Account" to register your family. All you need is your email address, contact name and number and your child/ren's name/s.
Once you have registered, you will only need your username (email) and password to log on in future.
You can pay for your child's school lunches for the day or for the term, all at once!
You can make payments or purchases when it suits you… anytime, anywhere, on any device.
You can use Kindo as lunch savings account so you have funds when you need them, or choose to pay at the time using by making an instant transfer from Internet banking/POLi (no fees) or by using a credit or debit card (fees apply).
Questions?
Call the Kindo helpdesk 0508 4 KINDO (0508 454 636).
Contact office@ararira.school.nz or come in to reception and talk to Trine.