Ararira Springs Primary has recently been built on a 4 hectare site in Lincoln. We currently have site capacity for 450 learners.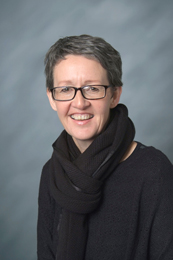 Claire Howison
Principal/Tumuaki
Claire came to Ararira from St Albans School in Christchurch, where she has been part of the senior leadership team since 2010. Claire loves learning and undertaking new challenges.
Claire has a strength in curriculum development and a passion to use her pedagogical knowledge to make a difference to children's learning. Her leadership is grounded in modern theories that are centred around learning to enhance student self-efficacy and independence.
Claire resides in the city with her husband Steve, and their children Jacob and Eva. Family life is important to Claire and Steve, and weekends are spent supporting Jacob and Eva's sporting endeavours and relaxing. Claire also enjoys scouring second hand clothing stores and getting lost in a good book.
You can contact Claire on claire.howison@ararira.school.nz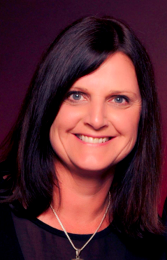 Donna Frame
Deputy Principal
Donna brings a wealth of experience and expertise having held varied and interesting senior educational roles in her career. She came to Ararira Springs from Fendalton Open-air School.
Donna is passionate about leading learning and making experiences authentic and inspiring for learners. She is familiar with learning across all levels and areas but is particularly interested in younger learners, play based learning and Reggio inspired approaches. She has strength and expertise with inclusive practice and supporting learners in the classroom.
Tai Tapu is Donna's home so she has strong links to the Lincoln area with her boys, Luca and Rene, being educated in Lincoln. Family life is important to Donna and she loves supporting both boys in their sporting and cultural pursuits. A passion for travel and cultures has seen Donna, Mark and the boys exploring many places in the world together.
You can contact Donna at donna.frame@ararira.school.nz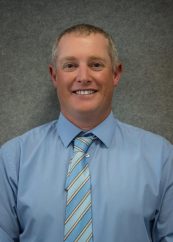 Blair Cook
Assistant Principal
Blair brings experience in setting up innovative learning environments. He came to Ararira Springs from Marshland Primary where he led the Year 5 and 6 team. Blair is passionate about leadership for learning and ihas recently completed his Masters of Education, endorsed in leadership.
Blair has taught in a variety of countries and across all year levels. He has a particular interest in senior students and how technology can enhance learning. In his current practice he has developed skills and expertise in education outside the classroom and physical education.
Blair is married to Amy and has two wonderful children, Charlie and Zoe. In his spare time Blair likes to go to the gym, play a round of golf and exercising on the Port Hills.
You can contact Blair via blair.cook@ararira.school.nz