We have a team of fantastic educators leading learning at Ararira Springs Primary – Te Puna o Ararira.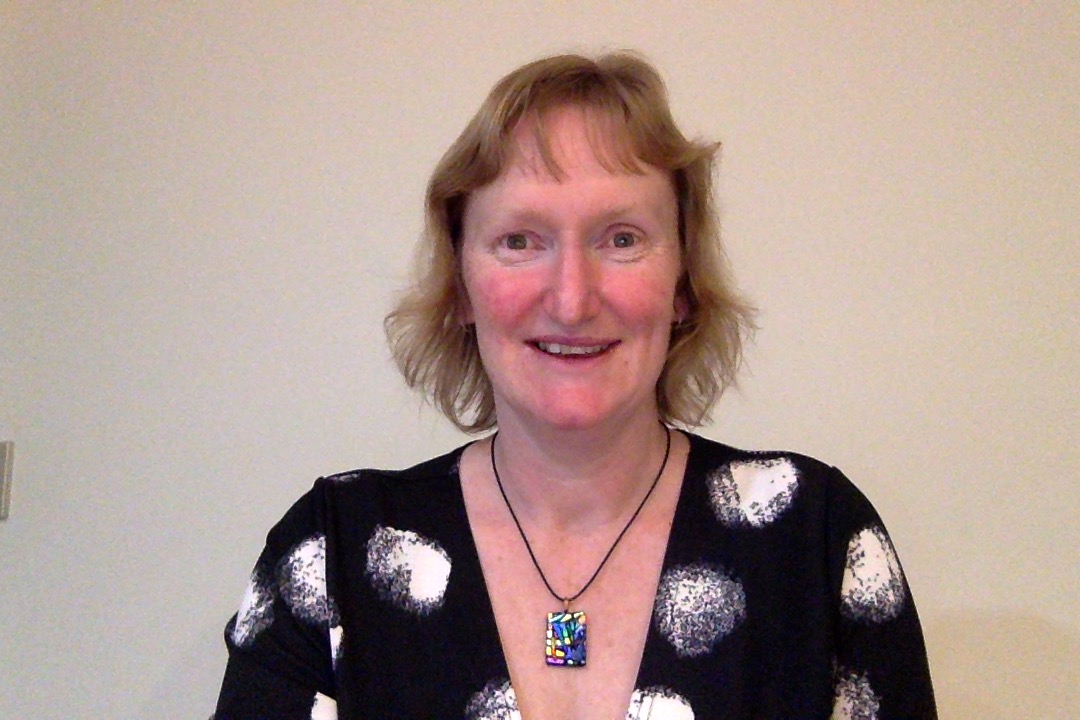 Andrea Harrison
Teacher / Kaiako
Andrea came to us from Lincoln Primary School, and prior to that, Clarkville School. She is an experienced junior school teacher and is an advocate of teaching and learning in collaborative environments.
Andrea has a passion for child-led learning, especially Inquiry, student engagement and children being given an appropriate choice to direct their own learning. She has a BSc and has undertaken further professional development in leading science teaching.
Andrea chooses to live in our school community in Lincoln with her husband, Stephen and their daughters, Kaetlyn and Emma. Living in the local community, you may bump into Andrea out and about at local venues and family events, where she is always happy to say hi.
You can contact Andrea via andrea.harrison@ararira.school.nz
Carolyn Sutherland
Teacher / Kaiako
Carolyn grew up in Christchurch, in the area now referred to as the 'Red Zone', and now lives in Rolleston with her partner, Rob, their two children, Emily and Grayson, one cat, and a goldfish too. On the weekends they go mountain biking at the various trail parks around Christchurch and can also be found sampling delicious food at the local eateries. In the longer holiday breaks they also enjoy visiting whānau, and fishing near Picton.
Carolyn came to us after five years at West Melton School, where she had taught both Year 3-4 and Year 5-6 in collaborative, innovative learning environments. She enjoys teaching literacy, science, maths, and is an enthusiastic supporter of te reo me ōna tikanga Māori. She likes to integrate digital tools across learning areas to give students opportunities to create and collaborate. Carolyn believes a supportive learning environment recognizes and promotes the acceptance of diverse needs and that all children should feel encouraged and inspired to strive for success.
You can contact Carolyn via carolyn.sutherland@ararira.school.nz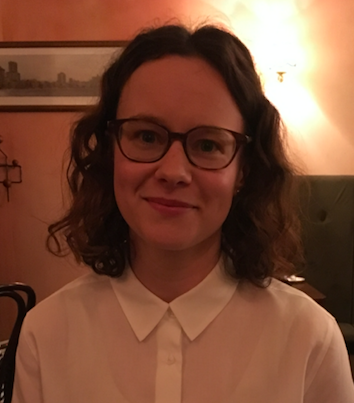 Chloe Cull (Ngāi Tahu, Ngāi te Ruahikihiki)
Teacher / Kaiako
Chloe Cull came to Ararira Springs from West Melton School. Chloe grew up in Dunedin, but lived in Wellington and Taranaki from 2010 to 2016 where she studied and worked in the arts. In 2017 she moved to Ōtautahi to train to be a teacher and be closer to her whānau, who are based here.
Chloe brings strengths in the areas of art, music and te reo me ōna tikanga Māori, and is committed to inclusive teaching practices. In her spare time, she enjoys reading, cooking, visiting art galleries, going to the gym, and spending time with her family.
You can contact Chloe via chloe.cull@ararira.school.nz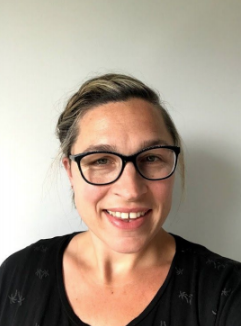 Danielle Donehue
Teacher / Kaiako
Danielle is originally from Blenheim, but made Christchurch her home 17 years ago and now considers herself a Cantabrian. She currently lives in Templeton with her partner Nathan and their 3 children, Amelia, Heidi and Hunter. 
Danielle has come to us after working at Waimairi School for 10 years, primarily teaching year 5 & 6. She is passionate about helping every student be the best person they can be. Helping them to be caring, curious and capable citizens in today's world; to believe in themselves and have effective practices to enhance their wellbeing. She enjoys teaching and learning alongside the whole child and helping to create opportunities for students to lead their own learning. 
Danielle enjoys playing netball, yoga, running, and doing word puzzles. She is an avid rugby fan and likes taking the family out swimming, on walks or for bike rides.
You can contact Danielle via danielle.donehue@ararira.school.nz
Deb Wesley
Teacher / Kaiako
Deb is a passionate teacher with over 25 years of teaching experience. She ccame to us from Lincoln Primary School where she taught New Entrants and Year 4's. Prior to Lincoln Primary School, Deb taught at Somerfield Primary for 18 years and Banks Avenue School. 
Deb believes in the best outcomes for all students by having high expectations. She seeks to inspire students through authentic, innovative and rich learning opportunities. She encourages children to be brave and take risks with their learning. Deb can often be found learning alongside children and their passions. She enjoys using digital technologies in innovative ways and other 'thinking curriculum' tools to develop caring, curious and capable learners for the future. At the heart of her teaching philosophy, Deb believes and teaches in a culturally responsive way. Māori values are very important in the spaces where she teaches- aroha, manaaki, and children learning with and from each other are the norm.
Deb is orginally from Southbridge, grew up in Halswell and attended Lincoln High School. She has lived in Lincoln with husband Cary and their two children Leah (16) and Henry (12) for the last 15 years. When Deb is not at school, she is a regular at the Lincoln Rec Centre and enjoys reading and spending time with the family. She is often out and about in the community and loves living and working locally.
You can contact Deb via deb.wesley@ararira.school.nz
Hinehau Butcher
Teacher / Kaiako
Hinehau came to Ararira from Ashburton Intermediate School, where she taught both year 7 and 8 for five years. Hinehau is passionate about building relationships with all akonga and supporting them develop into mature young people.
Hinehau is an enthusiastic teacher who creates an environment which is fun for all learners. She provides strengths in Te Reo Maori, ICT and Sports. Within her classroom setting, she aims for students to have a positive mindset and teaching that is authentic and in a real-life context.
Maketu, Bay of Plenty, is where Hinehau grew up with her Nan and Koro. She moved to the Rakaia in 2014, where she lives with her partner, Josh, and sister, Ngarimu. She enjoys playing netball, hitting the gym, watching rugby (go the Chiefs) and going hunting and diving with Josh.
You can contact Hinehau via hinehau.butcher@ararira.school.nz
Larissa Jay
Teacher / Kaiako
Larissa's teaching career began in Auckland over 17 years ago, after being a dental therapist in a school for 6 years. Larissa taught both in the primary and secondary sectors in a variety of roles.  Larissa has a love of dance and has a wealth of experience in the arts after completing a post graduate in performing arts and gaining a Masters in Education majoring in dance education and leadership. Larissa thrives on learning and is passionate about sharing her love of learning with students in a calm, child-centred environment. 
Larissa returned to her home town of Lincoln with her two children to be closer to family. Larissa has been working at a variety of schools as a reliever or in part-time roles. Now all the family attend Ararira Springs Primary School and it is exciting for them all to be part of this dedicated, diverse and inclusive school community.
Larissa believes in encompassing the whole child as holistic learning is key to lifelong well-being. This is a way of developing every child's unique spirit or wairua. She fosters interest and care for others, wonder and a lifelong passion for learning. She is passionate about inclusive education and believes everyone should be given the opportunity to learn.
In her free time, Larissa enjoys family time, exploring the great outdoors, supporting her children in their various activities, yoga and reading a good book. You can contact Larissa via larissa.jay@ararira.school.nz.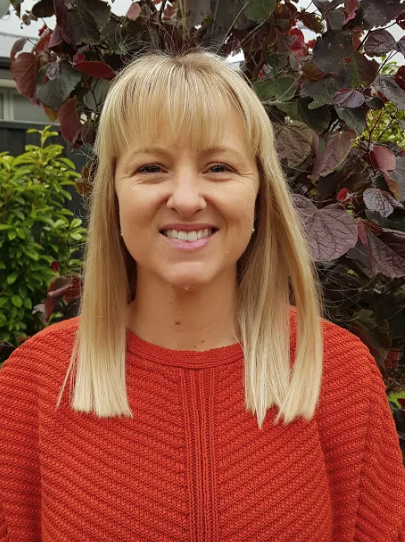 Leonie Pengelly
Teacher / Kaiako
Leonie grew up in the Manawatu and moved to Lincoln with her family almost 3 years ago. She comes to us with over 17 years teaching experience, having taught across all ages in the Manawatu, Auckland and more recently Lincoln and West Melton. 
She is married to Cam and they have 2 busy girls, Georgia and Emerson, 2 guinea pigs and a handsome greyhound named Codie. As a family they spend time together biking, walking and camping. Leonie enjoys walking, reading and gardening in her spare time and is a volunteer for GAP (Greyhounds as Pets). 
Leonie believes in creating a positive learning environment where children feel valued and can develop a love for learning. She works alongside children to foster their needs and interests, developing their independence and sense of agency. Leonie believes building strong relationships is the key to a successful partnership between home and school.
You can contact Leonie via leonie.pengelly@ararira.school.nz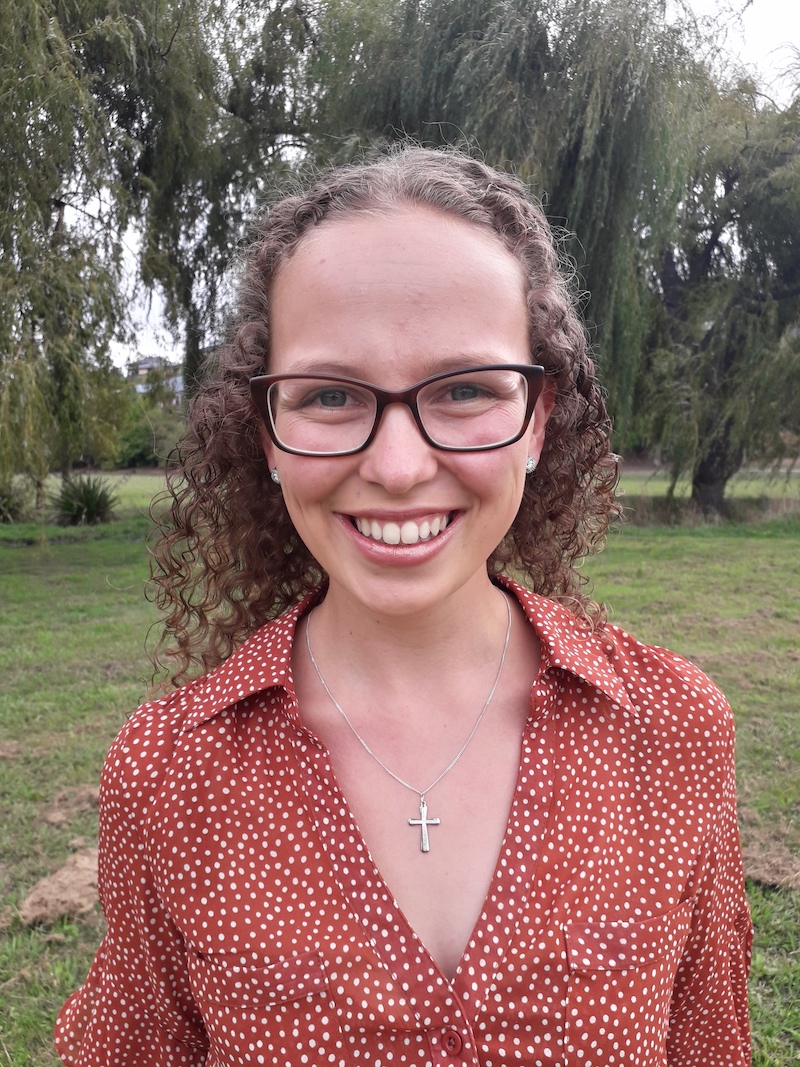 Lydia Borlase
Teacher / Kaiako
Lydia Borlase is a newly graduated teacher from Nelson. Over the course of her study, she was involved in the organisation of childrens' holiday camps and the implementation of a leadership programme for youth at Teapot Valley Camp. Until the end of 2017, Lydia spent two years living in Lincoln and is excited to be joining the community again.
Lydia has a strong love of learning and is passionate about conveying this to tamariki and fostering it within them. As an avid reader and English tutor, her strength lies in literacy. She is also enthusiastic about teaching and learning within the arts and social sciences. Lydia is committed to creating an inclusive learning environment that emboldens student agency and the freedom to make mistakes and learn from them. In her free time, Lydia enjoys spending time with family and friends, reading, playing the piano, watching musicals, drinking tea, and making the most of local tramps and beaches.
You can contact Lydia via lydia.borlase@ararira.school.nz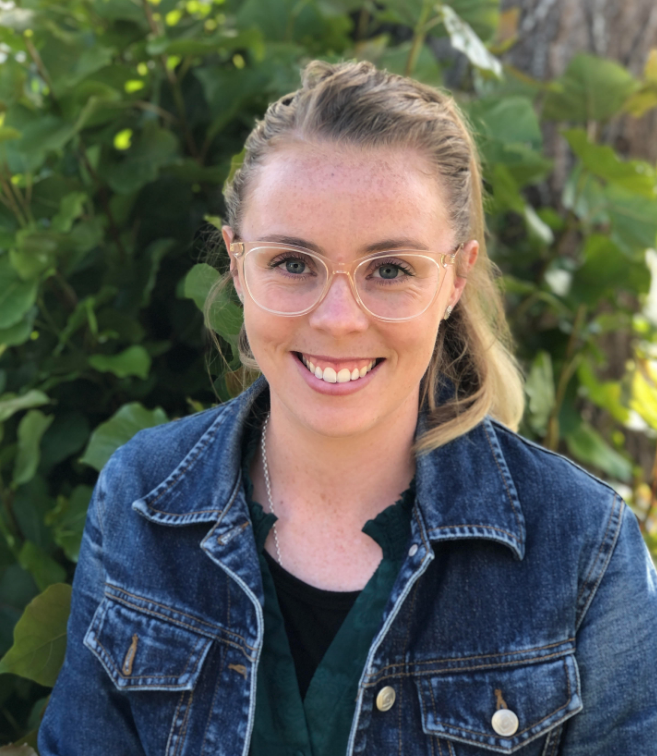 Megan Newton
Teacher / Kaiako
Megan comes to Ararira Springs from Halswell School and prior to that, Lincoln Primary. She has had lots of experience teaching in collaborative environments and enjoys working with children of all ages.
Megan is passionate about her learners and they are at the centre of everything she does. She makes it a priority to build relationships with all learners, finding out who they are, where they come from and what makes them unique. She recognises the importance of positive home-school partnerships and is committed to collaborating with parents and whānau to help each child reach their full potential. Megan particularly enjoys teaching mathematics, literacy and the arts, while also meaningfully integrating E-learning/digital technologies to enhance learning.
Megan grew up in Christchurch and has two 'fur babies', Buddy (dog) and Scooter (rabbit). In her spare time she enjoys taking Buddy for walks, spending time with whānau/friends, being creative and reading.
You can contact Megan via megan.newton@ararira.school.nz
Nic Jansen
Teacher / Kaiako
Nic is a newly graduated teacher. He grew up on a farm south of Ashburton and moved to Christchurch in 2016 where he began his study to gain a Bachelor of Sport Coaching and Master of Sport Science before completing his Graduate Diploma in primary teaching. Nic enjoys all sports, but has a particular love of football and has coached and lead performance analysis at many levels over the past five years.
Nic is passionate about creating a positive and safe learning environment where children feel valued and can develop a love for school. Relationships are at the forefront of everything he does, as he believes in forming meaningful and reciprocal connections with students and whānau, in order to individualize learning experiences to foster every child's unique potential.
Nic lives with his girlfriend, Charlotte, who is also a primary teacher in Christchurch. His weekends are spent with his friends, playing football or golf, and getting out and about to capture pictures on his film camera or drone. He makes an effort to visit Ashburton often to spend quality time with his family.
You can contact Nic via leonie.pengelly@ararira.school.nz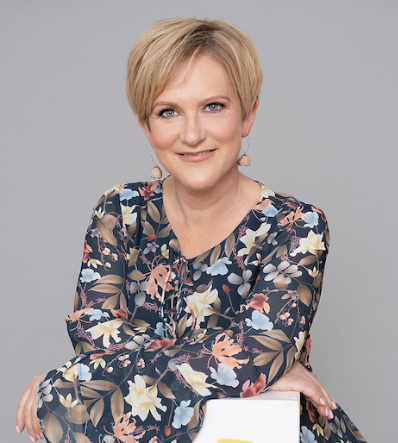 Nicky Harding
Teacher/ Kaiako
Nicky came to Ararira from West Spreydon School, Christchurch where she was the team leader of the Year 0-2 Junior team. Nicky has a passion for teaching and learning and sets high expectations for behaviour and learning. She believes in a child-centred developmentally appropriate approach to learning. Nicky engages learners in a fun way using authentic learning activities where possible. She has strengths in using modern teaching practices to deepen learning. She loves the children she teaches and quickly makes connections with children and whanau.
Nicky grew up in Halswell. She has also lived and worked in Dunedin and Reading, U.K. Nicky lives "locally" in Prebbleton with her partner Wayne. She has three children – Jack (17) who attends Lincoln High and Holly (14) and Brooke (11), who attend Halswell Primary. In her spare time, Nicky loves spending time with her family, walking her naughty dog Oscar, biking and the occasional run! Nicky is currently learning NZSL.
You can contact Nicky via nicky.harding@ararira.school.nz
Sam Isaacs
Teacher / Kaiako
Sam returned to Christchurch from Auckland where she had been teaching at Pukekohe Intermediate in South Auckland for three years, teaching in an innovative learning environment. She has been learning more about tikanga Māori and how to speak te reo Māori.
Sam is passionate about integrating technology into the classroom to motivate and engage all learners. She has experience in helping students to explore all areas of the curriculum and to discover their interests and passions. Sam enjoys teaching drama and has had an active role in all aspects of full school productions.
Sam grew up in Timaru with her family, who have since relocated to Christchurch. Sam has a love of reading, enjoys playing tennis and can often be found skiing with friends and family during winter.
You can contact Sam via sam.isaacs@ararira.school.nz
Meeghan Coetzee
Teacher / Kaiako
Meeghan comes to Ararira Springs from Lincoln Primary School and prior to that West Riding Primary in Cape Town, South Africa. She has many years of teaching experience across different age groups in South Africa as well as in the United Kingdom. She relocated to Christchurch in 2018 and lives in Lincoln with her family.
Meeghan is passionate about teaching and learning and creating a positive learning environment.  She encourages her learners to get involved, ask questions and always do their best.
 Meeghan enjoys spending time with her family and friends, being outdoors and exploring New Zealand whenever possible. You can contact Meeghan via meeghan.coetzee@ararira.school.nz 
2021 Ako Class Structure
Class Composition and Teacher Allocation
| | | |
| --- | --- | --- |
| Teacher | Year Level | Space |
| Andrea Harrison | Year 1 | Huarapa 2 – H2 |
| Nicky Harding | Year 1 | Huarapa 3 – H3 |
| Lydia Borlase | Year 1 | Huarapa 4 – H4 |
| Larissa Jay | Year 0 | Huarapa 1 – H1 |
| Megan Newton | Year 3 | Kaunuku 1 – K1 |
| Blair Cook | Year 3/4 | Kaunuku 2 – K2 |
| Meeghan Coetzee | Year 3/4 | Kaunuku 1 & 2 – K1 & 2 |
| Chloe Cull & Leonie Pengelly | Year 1/2 | Kaunuku 3- K3 |
| Deb Wesley | Year 2 | Kaunuku 4- K4 |
| Nic Jansen | Year 6/7 | Hikuwai 1 – Hk 1 |
| Danielle Donehue | Year 7/8 | Hikuwai 2 – Hk 2 |
| Carolyn Sutherland | Year 4/5 | Hikuwai 4 – Hk 4 |
| Sam Isaacs | Year 5/6 | Hikuwai 5 – Hk 5 |
| Hinehau Butcher | Year 6/7/8 (study leave) | Hikuwai 1 & 2  – Hk 1 & 2 |