THT Te Hapori Tautoko is a community support group filled of fabulous, fun women and a couple of great blokes too!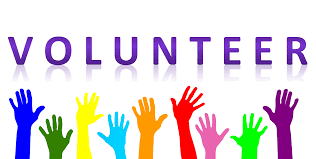 About THT
Early in Term 2 of 2019, a group of parents held a meeting that led to the formation of a parent group. This was aptly named, Te Hapori Tautoko (Support Group) which strongly links to the aims of the group which was to provide support for children, families, the school and teachers and link between the school and the community. 
A constitution was developed and the group has registered as a charitable organisation.
Te Hapori Tautoko has been instrumental in developing a strong sense of family and community at Ararira Springs. 
Objectives
Help promote the school vision and values.

To encourage and embrace greater whanau and community involvement at school.

Bring and link our community together in social and informative activities. 

To help in raising funds to provide improved facilities and opportunities for members of the school community.
Being a THT Member
Many hands make light work
Parent meetings are held twice termly and well attended. The atmosphere is welcoming and convivial, often with light refreshments when time or energy allows!
Members chip in and help on initiatives and events when we can, and opt-out of the ones when we can't. There is no expectation for any particular level of involvement. 
Come along to one of our meetings to meet the team and find out more. Meetings are advertised on the online whanau group Facebook page, in the Click to Connect newsletter and the school calendar.
Key Documents
We recently held our AGM, here are the tabled reports.