Learning to Manage Behaviour
Behaviour, like all aspects of schooling, is something we all learn as we grow and mature. Just like learning to read and write, children develop behaviour skills at different times, based on their prior knowledge, experiences, environmental impact and also prior expectations. 
Different personalities and temperaments also have an effect on managing behaviour, along with learning, physical and emotional skills and abilities. However, we nearly all have the ability to learn new behaviours given time, teaching and opportunity.
Dr William Glasser,  an American psychiatrist, spent much of his career researching and studying behaviour.  He coined the term 'choice theory', which in general states that all we do is behave, and that almost all behaviour is chosen, generally driven by one of five basic needs: survival, love and belonging, power, freedom and fun. The most important of which is love and belonging. This is emphasised in school by the importance of relationships and making children feel secure and part of a group, in essence, we all want to 'belong'.
A sense of 'belonging'  aligns nicely with one of our key values, caring, and our supporting values of manaakitanga (welcoming) and aroha (love). Because of this, an emphasis is placed on developing strong class culture and working hard to ensure all members of our community feel part of our place and that they bring value to our collective group.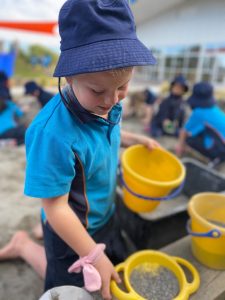 Because we recognise behaviour is part of learning, we take a restorative approach to behaviour incidents and see it as a learning opportunity, recognising some children (and adults) need more time than others to learn important social skills and how to respond in an appropriate way. 
A range of strategies are used by teachers to develop and foster positive behaviour in class, including;
programmes to foster positive relationships

teaching social skills

proximity

redirection

choices

restorative practice conferences 

1:1 time with adults 

re-teaching of expected behaviours 

regular brain breaks in class 

buddy class support 

tuakana-teina programmes.
In order to learn children need to be able to access a curriculum at their level so we strive to meet individual needs in order to achieve success and not follow a 'one size fits all' programme, rather one that responds to needs and abilities, aiming for progress as opposed to set standards. 
Children also need to have a good understanding of themselves, how they feel as a learner, how to develop their confidence and self-belief, and how to work to their strengths.  They also need to learn how to have relationships with others and recognise that their behaviour is as much in response to interactions with others as it is how they feel about themselves.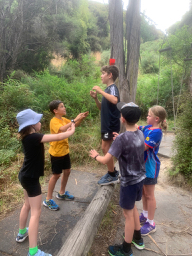 When children are involved in a behaviour incident we take the time to unpack and talk to all children involved. However, if the incident is of a serious physical nature we will ask the aggressor to leave the classroom in order to support the victim. When the child is calm and ready we work through a restorative conversation that addresses the following elements and is designed to teach and develop understanding.
Tell the story – 

What happened? What were you thinking when doing that?

Explore the harm –

Who has been affected by this behaviour? In what ways? How has your behaviour affected learning today? How fair is this on others?

Repair the harm –

How can you go about fixing this? What exactly are you sorry for? How will this support others' learning? How will it support your learning?

Reach an agreement –

What do you need to do from now on? How can we support you to do this?

Plan follow-up –

When would be a good time to check in with you to see you're doing what we agreed? What support do you need to make sure this doesn't happen again?
Written by Donna Frame and Claire Howison