On Friday Kaunuku 6 headed to the Port Hills to take on a William Pike Challenge with Ara students training as Outdoor Education Facilitators. We left school at 8 am to meet on the Summit Road. After a safety briefing and getting kitted with harnesses and helmets we headed to 'The Jandal' for lessons in rock climbing.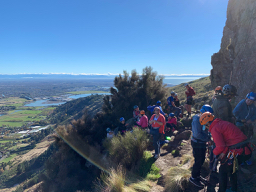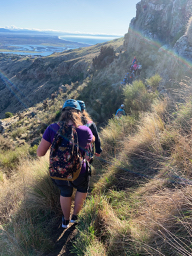 Like any new activity, there were varying degrees of enthusiasm. For some hanging out on the side of a hill when heights are not your thing was a mammoth achievement in itself! For others, a new sport was identified as they found scampering the cliff face an enjoyable feat. Grit came to mind as some were determined to climb and hung to the cliff face with determination.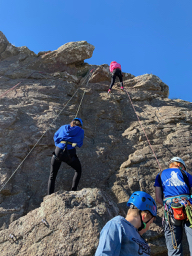 What goes up must come down and the afternoon's session focused on abseiling. Akonga again rose to the challenge and lent over the side of the cliff face to make their way down. Listening to self-talk and encouragement was humbling as learners challenged and overcame fears.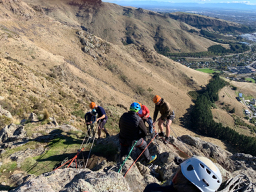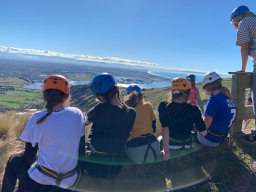 Akonga were amazing, encouraging each other in trials and celebrating in success. We finished the afternoon thanking our instructors with song. Thanks to Paul and Michelle for helping to transport the class and make the trip possible. Huge thanks to the Ara team for providing the experience.