Enviro Education
Has your child ever built a fort out of sofa cushions and blankets? Or made a secret den from branches and bushes? A pallet fort? Had leaf races in the stream? Climbed a tree? Maybe you used to do it too. Remember how great it felt to make up your own rules and have your own secret space? Children all over the world organise these 'special places' and create a world of wonder. You can find them in woods, forests, hills, bushes, riverbanks, hedges, crawl spaces, and suburban backyards and all private little worlds within the world. This is where children discover a love of nature and our environment. 
"If we want children to flourish, to become truly empowered, then let us allow them to love the earth before we ask them to save it" by David Sobel.
Sustainability is a global imperative that has never seemed so pressing especially with climate change. As a school, we are rising to the challenge and recognising the concerns and replacing them with creative thinking and developing more sustainable ways. Under our Curious – Kaitiakitanga is the understanding that we guard, tend, watch for, care, protect, conserve, look after and maintain.   
"Act as if what you do makes a difference, it does."
He tītī whakaia tahi – The Mutton Bird is fed only once, make the most of what you have. 
Enviro at Ararira Springs Primary School is focused on the maintenance and ecological balance and the conversation of our school environment, where the students, staff and community all have an input. I feel very grateful to play a part in our school environment and to allow children to foster a love of our environment, be that inside or outside. 
Our school vision is 'Enhancing our world'. In order to enhance their world, children at Ararira focus on developing as caring, curious and capable learners. This relates to the attitude, knowledge and skills they will need to develop in order to thrive and flourish as young citizens. Sustainability and the environment are important to the community and joining the Enviroschools programme seemed like the best option for a school in an Envirotown.
The kaupapa of the programme underpins our curriculum and helps drive the direction and selection of concepts and thematic areas – creating a healthy, peaceful, sustainable world through learning and taking action together. 
The Enviroschools kaupapa is based on five guiding principles. Schools are encouraged to integrate these five principles in all the learning and action they undertake. The kaupapa of the programme underpins our curriculum and helps drive the direction and selection of concepts and thematic areas – creating a healthy, peaceful, sustainable world through learning and taking action.
Empowered Students are enabled to participate in a meaningful way in the life of their school. Their unique perspectives are valued for the knowledge and insight that they bring, and they are supported to take action for real change.

The principle of Learning for Sustainability recognises the types of teaching and learning that foster student empowerment, decision-making, action and sustainable outcomes. 

The principle of Māori Perspectives honours the status of tangata whenua in this land and the value of indigenous knowledge in enriching and guiding learning and action. 

Respect for the Diversity of People and Cultures acknowledges the unique gifts, contributions and perspectives of individuals and groups, reinforcing the need for participatory decision-making in Enviroschools.

Sustainable Communities act in ways that nurture people and nature, now and in the future, to maintain the health and viability of our environment, society, culture and economy.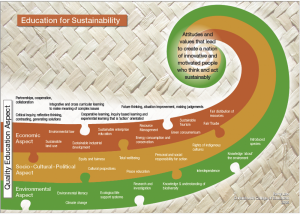 Students need opportunities to develop higher-order cognitive skills. One important context to do this is through inquiry-based approaches in complex, meaningful projects that require sustained engagement, collaboration, research, management of resources, and development of an ambitious performance or product. Relevant approaches include project-based learning, problem-based design and learning through design.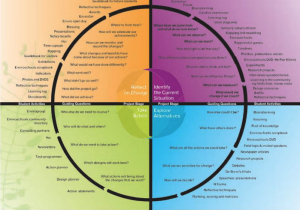 Ararira Springs has been with Enviro schools for three years, the school gained bronze last year. Through reflection, students are in the process of refreshing our Enviroschools vision and developing new initiatives. They want to further reduce waste and create a clear system and grow more bee-attracting plants now that they have the benefit of deep and thoughtful consideration of some next steps to become an even more deliberate courageous Enviroschool.   This is also in consultation with all involved in Ararira Springs – staff and community. Last term I held a staff meeting to discuss new actions, and refine the school enviro vision, now I will be asking the community for their input.   
What has been happening this year for enviro: 
Bee Awesome programme – 24  students from Hikuwai 1, 2 and 3. Every 2-3 weeks, they meet to learn about bees, hives, and products.  The students have developed a bee-friendly garden and planted about 25 bee-friendly native trees. Still in progress with creating a little picket fence and gate and another bee hive to come. 

Term 1 – some students from Hikuwai went to 

Plant-out monitoring at the Lincoln Wetlands.  They walked along the river trail to the wetlands, monitoring the plants the students at Ararira Springs Planted last year and monitoring the wildlife in the wetlands with Lou from Te Ara Kākāriki, Greenway Canterbury Trust and Nicky Thorne from EnviroSchools.

Huarapa – Urban farmers group in Term 1 – played a part in initiating a refreshed rubbish system,  inquiring about how farm animals play a part in our lives. Thank you to the Kerr family for bringing in some of their farm animals – a calf, goat, and 2 sheep. 

The Pataka kai has been established and running successfully – this is being cared for by the Teretere team and students. A good way to introduce a school-wide approach of all participating and taking part in our school environment. 

The THT has donated $1000 towards refreshing our rubbish system, which is being introduced in Term 3 and 4 with new coloured bins and a compost system. First, there is planned Education about waste, landfills, the bigger picture for each ako class and training for the Enviro leaders to take action. 

We have had 2 wonderful families donate trees for our school.  A huge thank you to the Andrews family and McMenamin.   The Andrews family have donated two trees at 3 metres high –

Liriodendron

(Tulip trees) which are being planted in the backfield, in from the fence line, streamside. To provide shade in the future and for children to enjoy and be very aesthetic.  These follow the school cultural narrative as planned by the Kamo Marsh landscape architects for future planting and hope in future more to be planted. The McMenamin family have donated four full-grown feijoa trees that have been planted in the bee-friendly garden. These are to provide shelter, shade and flowers for the bees.

Beginning of Term 2 – I did a mini talk about our school Enviro plans and the Matariki celebration with the South Island Enviro school leaders.  This was very receptive from the community and teachers were in contact about how to develop their Matariki celebration, it showed how our school has embraced a community-friendly environment and culture.

Term 3 – students in Hikuwai 1,2, 3 and Enviro leaders – will be going to the Lincoln wetlands to plant more native trees with Te Ara Kākāriki, Greenway Canterbury Trust and EnviroSchools. The inquiry focus is on waste & sustainability – storm water drains, their effect on wildlife, and waste management.

Currently refreshing and refining school enviro vision and developing new initiatives…….
We would love the community input. Please see it in the school office, on the wall and give your suggestions and feedback on our school's enviro vision, initiatives, and new actions (remember this is needs not wants).