As an establishment staff and board, we see developing a sense of belonging to Ararira Springs Primary as an important priority for us. As yet, we don't yet know who our community will be, and we expect families to come from a number of schools. Many parents will have their first child starting school with us. We want to form strong community links and build effective and respectful relationships with all stakeholders in our school.  
Because of this, one of the questions we asked at our community connect night was;
"How can we help you gain a sense of belonging and fit as a parent at Ararira Springs Primary?"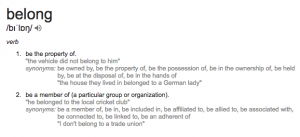 Responses came under three themes with the following ideas expressed.
Building Relationships
Social Events

Community meetings and events e.g., school picnics

Teachers putting in effort to build relationships

Curriculum development with parents

Involvement in child's learning e.g., sports days, open mornings, school trips

Inclusive community for all parents, including those who work full time!

Involve me.
Communication
Open door policy

Multiple platforms

Variety of forums available to connect with teachers as before and after school can be difficult for working parents

Staff being available

Realistic expectations of working parents i.e., teacher only days

Regular newsletters from each school year, open communication channels for parents to contact teacher

Open communication and involvement.
Information Sharing/Feedback
Quality feedback on child's progress

Expertise of parents to be invited to classrooms to share their skills

Opportunity for more pre-school meetings with core teachers to help identify areas where they may need help

Including our environment.
We value your ideas and want to think "outside the square" for new ways to connect with parents and build a sense of belonging. If you have other ideas to add or suggestions for events for the future, then please email your ideas to donna.frame@ararira.school.nz.
We look forward to hearing from you.