Connect Communication -
26th February 2020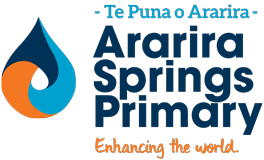 It was an exciting day at Ararira today as our bee journey officially began. Lee the beekeeper from Beesthingz came to a special hui at 2:30 to answer questions about our new hives. Our bees will arrive on Friday afternoon. Lee will offer lessons to small groups of children and eventually we will be able to harvest honey and honeycomb.
A big shout out to Ryan for making this happen. Our school mission is 'it starts with me - Māku e whakatika!' and our vision is enhancing our world. This project certainly ticks both boxes and provides other students with an example of taking action through inquiry.


You may have also seen on our Facebook page that we have joined the Children's University. This is an exciting initiative supported by both Lincoln and Canterbury Universities. It involves children accruing learning hours that they record in a passport. At the end of the year, having reached a number of hours, the students graduate. This supports our idea of ubiquitous learning. We have 30 places to offer students 8 years and over, initially this will be offered to Kaunuku learners. As the programme grows we will be able to have more students enrolled. Watch out for more information.


Whaea Claire and the Team
Events to Diary
ASB St Johns
Y7/8 Technology & swimming
9.15 - Hui (includes a short performance from Zirka Circus)
9.30 - Curiosity clubs
1.30 - Bees arrive
3 pm - Ice block Fundraiser
Lincoln zone swimming - Southbridge Pool
THT Morning Tea - Pūtahi
3.30 pm - Selwyn Sports Trust - Try it out Tuesday
What Now! filming in Lincoln - see below for registration for the event
From the Office
Can you help one of Ararira families who live near the University? Due to work and study commitments and only having one car, one of our families is seeking help getting their daughter to school in the mornings and home in the afternoon. At the moment, she is transported by another family but this arrangement will end shortly when the family helping returns to Indonesia. Please let Trine know if you can assist.


As the field is still being irrigated, it is often wet at playtime. Please ensure that your child has a change of clothes in their bag as we don't have spare uniform - this applies just as much to the older children as the young ones! If your child has been lent clothing, please ensure that it is returned the next day as it is in demand.


If you still have these hanging around at home, please return them asap.


Absences/Late arrivals at school:
If your child is going to be late to school or absent, please let us know before 9 am by either leaving a message on our answerphone or by sending us a message on our Skool Loop App. When arriving at school, please be sure to call into the office and get the children to mark themselves as arrived on our desk tablet.
If you are shopping at one of our App advertisers, please let them know you've seen their advert on our app so they know we are supporting them!


If you haven't added SkoolLoop to your phone, this is a great tool to keep the school calendar and newsletter handy, report absences and receive notices. Download from Google Play or the App Store.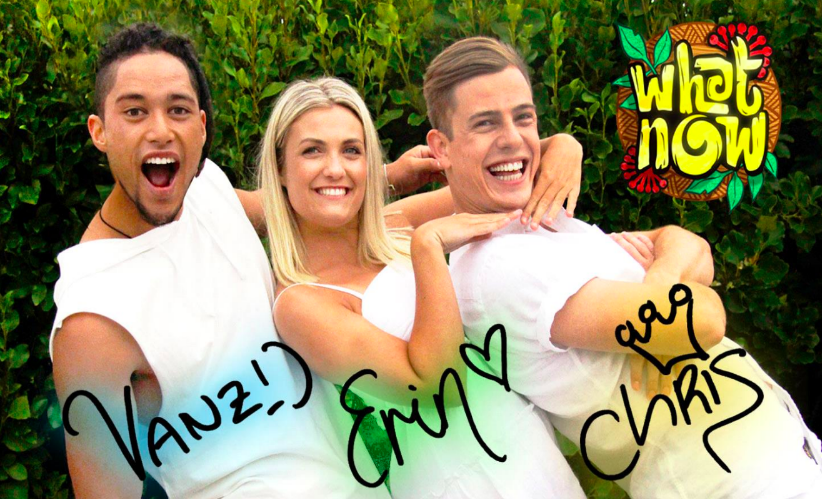 WHAT NOW - New Zealand's top youth TV series - is broadcasting a special Lincoln Primary School show live from Lincoln High on Sunday, March 22nd. And everyone - far and wide - is invited!
It's our 4th show of 2020 and we're pumped! (Evander won't be with us, but we've got a brand new presenter joining Erin and Chris who we can't wait for you to meet.)


Expect loads of free, fun, family-friendly entertainment. Not to mention slime and gunge galore! Ideally, we'd love you all to please register to be part of our audience at www.whatnow.tv/bonus/audience
But don't want to register? No worries! Just rock on up on the day and be a part of a fantastic event, showcasing Christchurch to the nation!
Board of Trustees News February
We have had our first meeting for 2020 and were delighted to hear that the school year has started so well.
Part of our responsibility for effective governance is to approve and monitor the implementation of the strategic plan and ensure successful completion of targets. All targets are focused on making a difference for children in the school to ensure they progress and achieve. The strategic and annual plan will be submitted to the Ministry of Education for approval at the beginning of March and will then be placed in the library for you to see or it can be accessed via the school website.
There are 6 National Administration Guidelines (NAGs) that the Board is legally required to implement. These are:
Curriculum

Documentation and Self Review

Employer Responsibility

Finance and Property Management

Health, Safety and Welfare

Legislation and Administration
As part of meeting the NAGs we undertake a cycle of review and assurance. Some of the policy reviews require consultation with parents. This term 'Recognition of Cultural Diversity' will be reviewed with input from parents. Further details of this will be communicated in due course.
We have been working on developing a policy for use of the school facilities for community groups. We see the use of our facilities to support community groups as a positive step to enhance relationships within the wider community. At this stage, we have agreed to Selwyn Football Club to use our grounds for football training and games on Saturdays from April through to August.
Some of our students have been away and are preparing to leave for camp this term. We are looking forward to hearing how the students enjoyed their experiences at Living Springs and Arthurs Pass.
Our next Board meeting is 25th March 2020.
Thank you for your ongoing support of the school.
Kindo online store is up and running for our sushi orders and other fundraising initiatives, including Bento Ninja and toothbrushes. Make sure you register to make the most of ordering sushi and supporting THT fundraising. Close off time for sushi orders has been changed to 8.30am. You can place your orders here.
Bento Ninja sells a range of lovely eco-friendly bento lunch boxes and stainless steel pegs. These can be ordered on our Kindo online store. Bento Box orders close 6th March.
Up and coming events for the term...
Friday 3rd April:
Sausage Sizzle
Thursday 5th March: Drinks and Nibbles at The Laboratory starting at 6:30pm.
THT Tuesday Morning Get-Togethers
These take place in Pūtahi (Library) every Tuesday morning once you have dropped your child or children at school. It is a warm welcoming environment where preschoolers are welcome. Please come along for a cuppa and a chat.
THT has a Facebook page which keeps you up to date with THT information, upcoming events and fundraising. Please join our Facebook page by clicking on this link.
Music Lessons
Are you interested in your child learning an instrument? Contact Trisa, Katrina or Cat. Details and information can be found on the music team page of our website.
Music Festival Auditions
Talented singers and musicians from Ararira Springs Primary can now apply for an audition to join a representative group; Junior & Senior Choir, Concert Band or Orchestra for the 2020 Music Festival.
Applications are made online on the
festival website here
.
This is for children in years 5-8. For those who play an instrument and would like to audition, as a guide you would usually be Grade 4 and above for ability. If you are successful then you are required to participate in a 3-day workshop in the October School holidays as well as a few weekend rehearsals in Term 3.
Being selected for a representative group for the Music Festival is the artistic equivalent of being selected for a Canterbury level sports team.
We will be having a senior choir again this year at the festival.
FROM THE SPORTS DESK . . .
On Monday 2nd March, our competitive swimmers are heading to Southbridge again to compete in the Lincoln Zone competition.


Reminder:
Competitors need to bring 2 towels (1 to keep warm in between events), swimwear and if they go to the pool in their togs they need to remember to pack underwear and correct uniform. The rule at the pool is that there is no underwear worn beneath togs.
McDonalds' Youth Duathlon is on Sunday 5th April - you can enter it here. Events are for 7-10 year olds and 11-15 year olds.
Selwyn Sports Trust - Give it a Go! Events
Starts 3rd March- come and give it a go!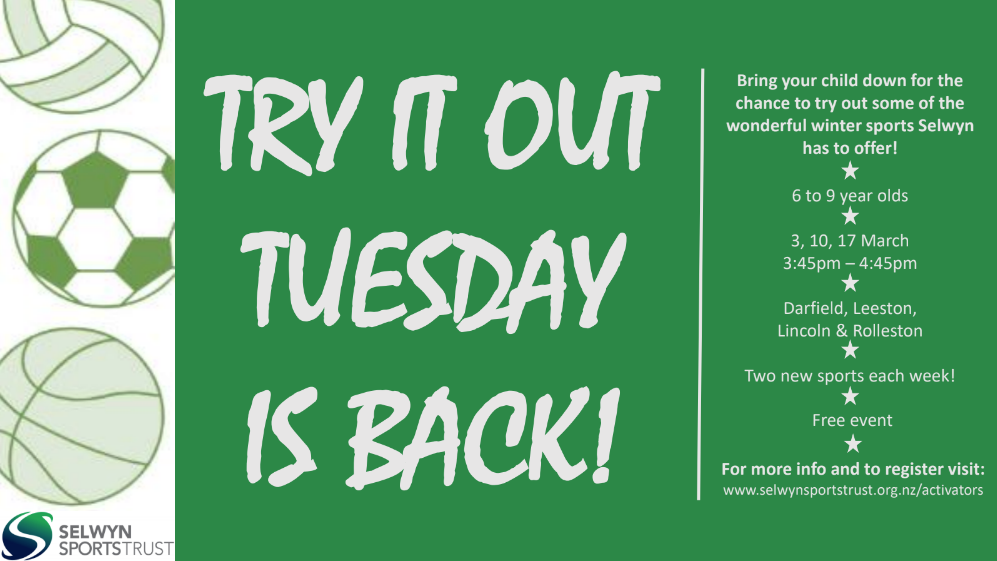 Earthworks . . . .
Blakely Construction has advised us that they will soon begin work earthworks on the empty sections across the road from the school. They are developing their site safety plan to mitigate exposure to hazards for our school; dust, heavy machinery etc and will let us know the commencement date in due course.


This is likely to take up to two weeks and be carried out sometime mid-March. The good news is that these sections are likely to be then sold. This will be a great time for children to watch large vehicles in operation.



Merino Jumpers Care Instructions
We have been communicating with True Fleece Merino for the best way to care for their jumpers. They offer three care instructions;
Buy the correct size to avoid extra wear and tear on long cuffs

Use a liquid, eco friendly wool wash product

Avoid drying the garment in the sun.