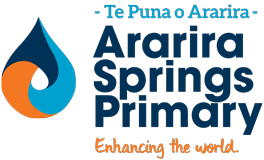 Connect Communication
15 December 2021
Well made it! Tomorrow is the very last day of 2021 and what a year it has been. I think many people are approaching Christmas and looking forward to a break after two yers of disruption.
This week we farewelled our Year 8 and other students leaving Ararira. I must say it wasn't quite the same without parents there. However, we were able to enjoy a lovely dinner with our Year 8 students and their families last night. To those of you leaving Ararira, go well and use the values of caring, curiosity and capability to guide you on your path. Changing school is a very exciting time but is also a little bit scary. You can do this and will make the most of the opportunities on offer. We have prepared a video capturing our final hui and will share that with you on our school YouTube channel.


In 2022 we welcome over 50 new students to our school. We will invite you to book a time to meet with your child's ako teacher on Monday 31st January. Details of the booking system and how this will work will be provided in January. This will be a chance to come to school, meet your teacher and bring any stationery you would like to drop off. Tuesday 1st February is our first day of school. We will hold a mihi whakatau on Weds 2nd February of which all whanau are welcome to attend. Again, more details will be provided in January.


As a staff, we have some exciting professional learning planned around behaviour and restorative practices. We will be back on site from mid-January. A huge thank you to the wonderful team at Ararira for their commitment, energy and hard work. Managing the relationships and learning in classes and across the school is a complex and demanding job.


Thank you so much for your ongoing support in what has been a challenging year. A special thank you to many of you who have provided constructive feedback when things haven't gone to plan and recognition when they have. We love working with you and know we do this best when we work together. This has been made challenging by having to drop at the gate. When we return in 2022 it will be under the traffic light system. Parents will be able to use the tracer app and come onsite for drop-offs and pickups. Vaccine passports will be needed by our parent helpers. This will help us transition to a new normal.


Please enjoy a safe and restful break with your whanau.
Claire and the Ararira Team
SALVATION ARMY FOOD CAN DRIVE
Thank you for the food donations to the Salvation Army. They were very much appreciated!
CULTURAL NARRATIVE ARTWORK
Throughout this term, a group of dedicated students designed and created a mural that is meaningful for our kura. They began by investigating our cultural narrative and considered how they could represent it. After many hours of planning and painting, this was the final result.
Across the top is T
e Waihora with the Ararira
feeding into it. Tāwhirimātea is featured above Te Waihora. He is blowing winds to cleanse the rivers and land which sustain our community.
In the awa Tū
Te Rakiwhānoa
is featured. He was a taniwha who lived in Te Waihora and built a dam to stop Te Manu from blowing rubbish into the Rakaia Gorge. You will also notice a range of animals and plants species. These are our whānau groups and are of significance to our environment:
ruru, kōtuku, kōwhai, makō, pūtakitaki, pukeko and kererū. We also have a representation of Te Pa o Moki, our local
marae. This beautiful mural is placed outside the staffroom for you all to enjoy.
Students involved: Hunter, Em, Olive, Gen, Stella, Juanita, Evie, Janie

Whaea Lydia was the teacher supporting this mahi.
FROM THE OFFICE
Stationery Lists for 2022
We are in the process of finalising our stationery order lists for 2022. Orders can be placed via www.schoolpacks.co.nz

and you will have the ability to remove any items you may already have left over from this year. When the lists are up and running (late this week/early next week), you will be notified via Hero.




Slow Down Around Schools
We have also been contacted about speed concerns on Russ Drive. Please slow down around the school at drop off and pickup. A reminder also that the speed limit in the school drive and carpark is 10km per hour.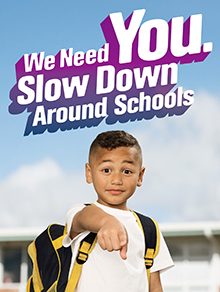 16 Dec: Last day of term. School finishes at 12.45 p.m.

31 Jan: Drop in day - visit the space and meet the 2022 ako teacher (booking details to come).

1 February: First day of school

2 February: Mihi whakatau 9:15am.
Term 1: Tues 1st Feb - Thur 14 April (TOD18th March)
Term 2: Mon 2nd May - Friday 8th July (TOD 7th June)
Term 3: Mon 25th July - Friday 30th September
Term 4: Mon 17th Oct - Fri 16th Dec (TOD 10th November)
Year 5/6 head to Living Springs in Week 3 from 16 - 18 February
Year 7/8 head to Tekapo in Week 5 from 2-4 March
Sunhats are compulsory when playing outside in Term 1 and 4. We have plenty in stock in the office, so if you purchase via Kindo you can collect straight away.
School Board News
The school Board met for the last time this year on 8 December. Two of the Board's key responsibilities are to monitor student performance, and to appoint and monitor the performance of the Principal; these were the main agenda items of the meeting. We're pleased to confirm that we approved both the end of year performance report and Claire's annual appraisal, at the end of another challenging year for learners, teachers and parents alike.


We reviewed staffing for 2022 due to a late jump in enrolments, and agreed to fund an extra position to allow for future growth without having to rearrange classes part way through the year. We also completed our annual self review and identified some areas to work on next year, noting that the current Board's term ends in September.


Finally, h
aere rā to the students and staff who are leaving tomorrow -
mā te wā to those returning next year
.
Meri kirihimete!
Te Hapori

Tautoko THT
Te Hapori Tautoko (THT) means Community Support Group in Te Reo Māori. Our main aims are to provide opportunities to tautoko (support) and connect our school community and fundraising for school initiatives, and resources that benefit our school. To date our fundraising has helped to pay for:
Sports uniforms owned by the school, that are lent to tamariki as required

Community events such our annual Matariki evening

Coffee mornings
Fundraising in 2021 will go towards play areas and equipment at the school.
If this is something you are interested in, we would love to see you there.
We always welcome new people.
TUESDAY MORNING COFFEE GROUP
Coffee catch ups are on hold during Level 2, but will be running again every Tuesday morning from 8.45 in Putahi as soon as we are at Level 1.
We also plan to arrange Friday afternoon catch ups in Putahi at Level 1, and will advise when these are happening in this newsletter and on the online whanau page.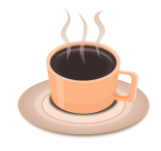 Kelly Sports has now expanded in Christchurch and we are operating our Kelly Mini Sports Programme for children between 1 & 5 years of age. This programme is designed to allow children to discover sport while developing their fundamental motor skills, confidence and social skills. We have venues in Halswell, Parklands and Rolleston currently with more being added all the time. For more information please contact Steve at
christchurch@kellyminisports.co.nz