Connect Communication
26th August 2020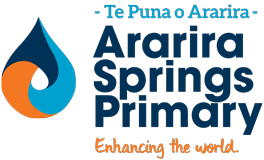 Wow, what a week. I have felt like I have been running and haven't stopped. Life at level 2 continues for now so please see the post below for a refresher of our procedures. Of highest importance is using the COVID tracer app or signing in by the office if you have forgotten your phone.
Life does continue as normal and we will continue with trips and visits. We also allow tutors and providers to come onsite and continue with programmes.


We look forward to seeing some of you shortly at our wellbeing evening, details of this have been emailed and are below. In addition to this session, we will be hosting a workshop on health and sexuality on September 8th and we welcome John Parsons to Ararira on October 29th to discuss digital safety.


Next week I will be away from school for a couple of days completing my coaching training. Coaching is a wonderful tool we use here at Ararira to support our teachers and Year 7 and 8 learners. Read this blog post if you would like to find out more!


Thanks so much for your ongoing support, we really do appreciate it.


Claire and the Ararira Team
Thursday 27th August - 6.30pm Ladies Night at the 'The Lab' hosted by THT
Friday 28th August - K1 Physics Room Exhibition Visit
Monday 31st August - 9.00 a.m New parents meeting with children starting in Term 4
Thursday 3rd September - 7.30pm THT Meeting
Tuesday 8th September - 7pm Parent Information Evening - Sexuality
Wednesday 9th September - 6.30pm Board Meeting
Tuesday 15th September - Thursday 17th September - Y7/8 Koru Games
Friday 18th September - Disco Night!
SCHOOL PHOTOS
Tomorrow is the much anticipated School Photo Day! Individual and Class photos will be taken throughout the day. If you have more than one child and would like a sibling photo, they will need to line up from 8.30 am. There will be another opportunity at morning tea break if we need more time to get through our growing numbers!.
FRIDAY IS DAFFODIL DAY
This Friday is the 30th Anniversary of the Cancer Society's Daffodil Day Fundraising Appeal. To mark the day, we encourage children to come dressed in yellow and green.


We will have stickers and daffodils available outside the office for a gold coin donation.
JOIN US
If you know of a family in Ararira Springs Primary enrolment zone with children aged 3 - 5 or know someone moving soon, please forward this newsletter to them and ask them to complete an enrolment form or call us on 420 0088 to help us with our planning for 2021.
Wellbeing at Ararira
Wednesday 26th August - 7 pm

- Putahi (Library).
Come along and learn about how we embed and teach wellbeing at Ararira. The school's model will be introduced and we will discuss wellbeing - what it is; why we teach it and some examples of how we teach it. We will also have some websites you may like to refer to for your own and/or your child's wellbeing. We are looking forward to seeing you there. Hinehau and Nicky
Emergency Food
We've been reviewing our emergency policies and procedures. As a result, we would like to ask for a donation from each family of non-perishable snacks for each classroom in case of an emergency that continues outside of school hours (e.g., a box of snack bars/muesli bars/crackers). At the end of the year, if we haven't had a need to use them, we will donate to a local food bank or charity. Thank you for your help with this.
MERINOS

Please check your 'Hero' account as merinos have arrived and accounts are now ready for payment. You can collect your merino once payment has been received.
Te Hapori Tautoko |THT
Quiz Night - BAR MANAGER REQUIRED!
Save the dat: Friday 16 October for our first ever Quiz night for our school. We need a person with bar experience to manage our bar for the evening. If you or someone you know can help us please email
tht@ararira.school.nz
. Your help would be greatly appreciated.
There will be opportunities for local businesses to sponsor the event. If you own or are involved with a local business, look out for the quiz sponsorship pack in your inbox later this week.
THT is a friendly and dedicated group of whānau who help support our kura in different ways. Our main aims are to create a strong school community and coordinate fundraising, school events and activities. Everyone has different levels of commitment and supports us as much as they can. If this is something you are interested in, please come along to our next meeting. It's a great way to meet new people and give back to our school community.
When:

Thursday 3 September
Where

:

Putahi (School Library)
Date:
Friday 18th September
Times:
Junior (Years 0-4) 5:30-6:30pm
Senior (Years 4-8) 6:45-8.00pm
(Year 4 students can choose which session to attend)
Other important information:

Tickets can be purchased on Kindo.

$1 lolly mixtures can be purchased at the disco.

Please bring named water bottles along with your child.

Children will be signed in and will be signed out when collected by a caregiver or adult.
LADIES NIGHT - TOMORROW NIGHT
Drinks, dinner or nibbles, you choose. Join us for a relaxing evening out.
Time: From 6:30pm onwards
It's a great way to meet new people and reconnect with mothers/caregivers in our community.
On Friday 25 September we are going to have a Pie Day Friday. More information about this in the next Connect Communication.

Since the Ararira Springs Online Whānau page has been so successful we will be closing the THT Facebook page. We will be posting THT information on the Ararira Springs Online Whānau page from now on.
Is your child going to high school next year? Or are you moving out of the area? Or are they just growing way too fast? Uniforms to sell? Don't want the hassle of selling it yourself? Or just want to give it away? We can help.

THT are going to start a second uniform "shop". We will sell on your behalf (20% fee) and we will accept donations of uniforms. All proceeds will go to Te Hapori Tautoko to be invested back into our tamariki and kura.

Please message Cassandra Robb on

0274553834

if you have uniform you wish to sell or donate.

You are of course still able to use the whanau page to sell for yourself.
Bread tags for Wheelchairs
Ararira Springs Primary is an enviro school within an enviro town. One of our enviro leaders has just implemented an enviro scheme to help both the environment and disadvantaged people with disabilities. We are collecting bread bag tags which will be melted down to make seedling trays. The profits from this used to buy wheelchairs for people who would otherwise …
Life at Level 2 Regrettably, life at level 2 will continue for some time. It is possible that until the virus is controlled around the world we move up and down through levels. It is unsustainable for a staff member to man our sign-in station so moving forward our protocols will be; Parents coming onsite need to use the COVID …
Over the past few weeks, we have had the pleasure of working with teachers from the School for Young Writers. Teachers with a passion and love of literacy and writing are wonderful motivators for children learning to write well. Here are some snippets of their work. Julian the lazy eel I love the rivers like eels do. I'm as lazy …