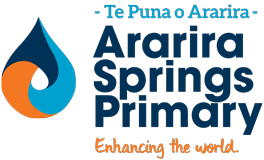 Connect Communication
10th February 2021
It is so lovely to all be back at school and we warmly welcome the 45 new children who have joined us. Our mihi whakatau provided the perfect opportunity to embrace you into the folds of the Ararira whanau and we thank you for making the time to join us at that celebration.
We are pleased to welcome you to our next event. This is a starting school picnic. Families are invited to bring their dinner to school, this may be takeaways or a picnic and over the evening each hub will host a short talk introducing the team and outlining the programme. Please arrive at a time that suits the needs of your family and enables you to attend the sessions you need to hear.


6:00 - 6:25 Kaunuku (Hall)
6:30 - 6:55 Hikuwai 1 and 2
7 - 7:30 Hikuwai 4 and 5 (camp meeting)
We look forward to having you join us and hope the weather will be kind.
We trust that your start to the year has gone smoothly, at the meet the team talks, teachers will remind you of our open-door policy and may have a specific day they are available to meet with families. Please know that you don't need to wait for a formal occasion to meet with a teacher. If you have a concern please email the teacher with some of the details and arrange a time if a face to face discussion is required. If your issue doesn't resolve the next step is the team leader or me.
We look forward to catching up with you sometime soon,
Claire and the Ararira Team
You may have noticed the bright yellow, large sunflowers outside Hikuwai. At the end of Term 4 last year, Carl planted sunflower seeds from Ray White Town & Lifestyle - Lincoln, sunflower competition.
Carl has done a fantastic job looking after them, watering and weeding.
The tallest sunflower is 1 meter and 85cms. A big congratulations to Carl Williams for the fantastic school sunflowers he grew and winning first place for the tallest and largest sunflowers in Lincoln. The prize is $150 for our school.
Dates to diary:
There are dates to diary for the next two weeks below but please be aware that we also put events on a community calendar, this is linked to our website.
Friday 12th February - Hui 9.15am
Tuesday 16th February - Meet the teaching team - bring a picnic 5.30pm
Wednesday 17th February -Y7/8 Technology - bus leaves 8.45am
- Y4/8 Swimming Sports - Halswell Pool (pm)
- Board of Trustees Meeting 6.30pm
Friday 19th February - Hui 9.15am
Wednesday 24th February - Hikuwai 4 & 5 camp - Hanmer Springs
- He Māpuna te Tamaiti Session Early Years Group 4:45pm
As we have a few very busy weeks, we thought we would remind you that most school communication from teachers comes through our HERO app.
If you haven't installed the HERO app on your phone or logged in via a browser - please read the attached
instructions
, use the email address that you gave on your enrolment form to register
and contact Trine if you aren't able to connect to HERO.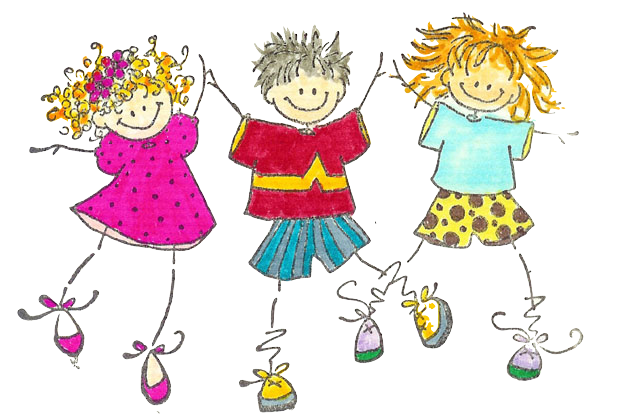 Welcome to...
Hikuwai welcomes Asher, Evie, Phoebe, Seth, Chloe, Riley, Una, On, Finn, Ian, Luka, Mary, Zoe, Judah, Yuji, Eli and Hunter;
Kaunuku welcomes Cooper, Isla, Claire, Chloe, Riley, Monty, Sofia, Yushin, Olivia, Ava and Toby
Huarapa welcomes Emma, Marshall, Grace, Matilda, Isabel, Louie, Sam, Alice, Piper, Kelvin, Sebastian, Ava, Finn, Amelia, Mia, Leo Tien and Kyle.


We hope you have all settled in and made some new friends and that you will soon love Ararira as much as we do!
If you know of a family in Ararira Springs Primary enrolment zone with children aged 3 - 5 or know someone moving soon, please forward this newsletter to them and ask them to complete an enrolment form or call us on 420 0888 to help us with our planning for 2021 and beyond.
Student Privacy
With lots of events happening in and around the school at the moment, we have lots of great photo opportunities. We are happy for you to download a copy of any photos for your own use but please do not reproduce them, forward to other people or post on social media if they include children other than your own without the permission of any other children's parents.
Have you moved house or job?
Please ensure that you email office@ararira.school.nz to let us know if your address, phone number or email has changed so that we can update our records.
Medical records
Has your child's health needs changed over the holidays - please let us know if this is the case!
Te Hapori Tautoko |THT
WELCOME TO THE SCHOOL YEAR
Te Hapori Tautoko (THT) means community support group in te reo Māori and we aim to help and support our school community. We are looking forward to organising and creating fun-filled community events this year. If this is something you would like to be a part of please come along to one of our meetings. These are held twice a term in Putahi (library) starting at 7 pm. Dates are written in the Connect Communication. Our first meeting is tonight so if this reaches you in time come along!
Tuesday Morning Coffee Group
Anyone is welcome to come along for a cuppa and a chat. It is a great way to meet new people in our school community and preschoolers are welcome to come along.
When:

Starting from 8.45 am
Are you interested in helping at school?
We would love for you to be involved in school life if you would like to. Teachers will soon put the call out for classroom helpers and many of you already are regular helpers on trips, visits and camps.
More specific ways of helping may be road patrol or helping to run a curiosity club. Road patrol involves the commitment to one session a week, either in the morning from 8:30 - 9 or in the afternoon from 3-3:15. You can offer this help on a term by term basis and don't have to sign up for the whole year.


Curiosity Clubs run for 8 weeks of a term on Fridays from 9:30 - 10:30. You might like to offer an activity or help out. By helping out it enables to make our more popular groups bigger and you would work alongside a teacher. In the past clubs have included hockey, netball, knitting, crafts, science, chess, movie making, wheels and scooters, baking and wearable arts. We are only limited by our abilities or confidence.


If you are interested in volunteering in the classroom please contact the class teacher. For road patrol or curiosity clubs please contact Donna, donna.frame@ararira.school.nz.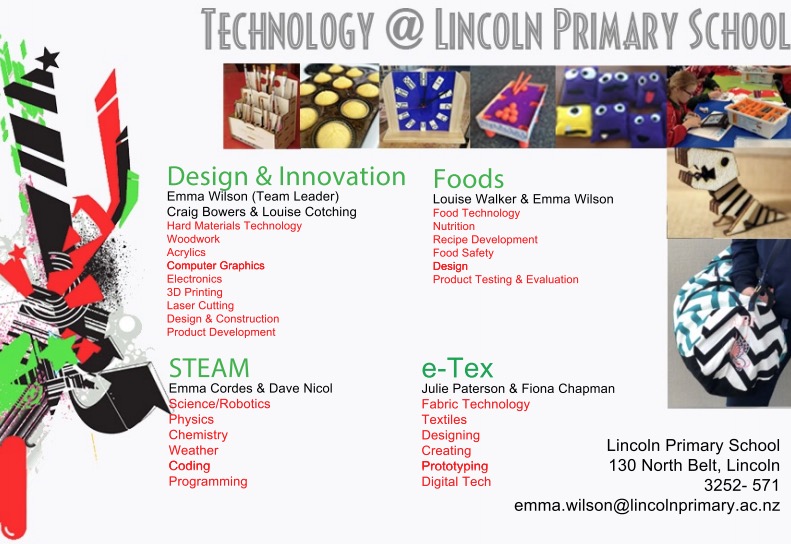 Our Year 7 & 8 students attend Technology lessons at Lincoln Primary School on Wednesday mornings. The technology bus leaves at 8.45 am and returns to Ararira Springs around 12 noon. Please ensure that your year 7 and year 8 students arrive in plenty of time to catch the bus! The cost of materials used for take-home projects is $42 per student - this will be added to your school account.
KELLY CLUB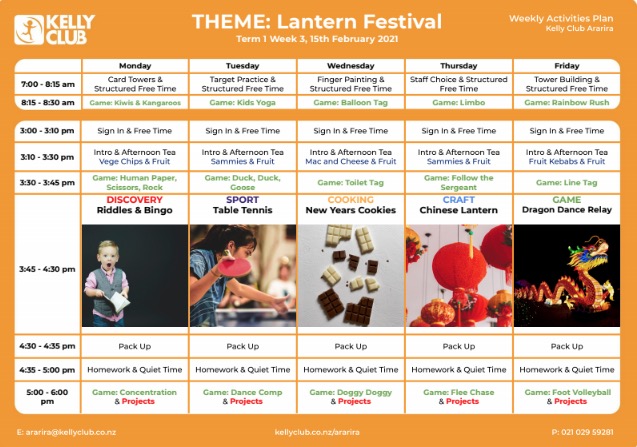 Parenting Course
Parenting is one of the most challenging jobs yet doesn't come with any training! The MOE is offering a course for parents that is based in Rolleston. This information was shared last week so we are not sure of availability. If you are interested please contact the office for an enrolment form.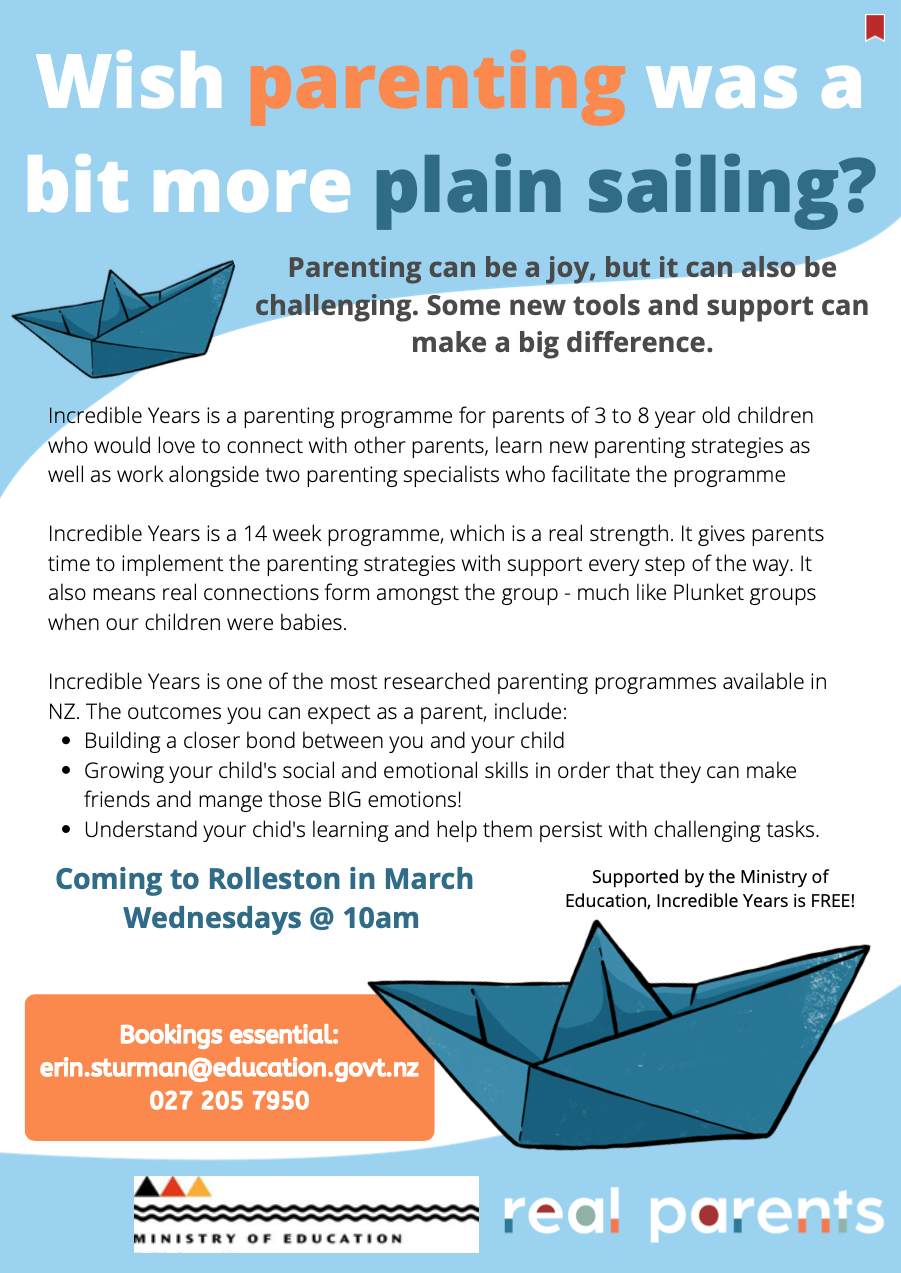 Torpedo7 Friends & Family
Offer begins Wednesday 17th February 2021
The Deal: Save up to 50% off
Valid Dates: 17 Feb 2021 – 2 Mar 2021
In store - Show the attached flyer or JPEG image
Online - See the unique promo code on flyer and below to use at the online checkout.
Online Code: FF-945E-4C0A


T&C's - *Discounts are off RRP and vary by category. If the product is already on promotion customer will receive the lower of offer or promo pricing. Not available in conjunction with any other offer.


Excludes Electronics, Freight, Gift Cards and Workshop Services.