Connect Communication
4th September 2019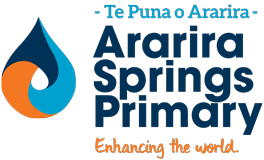 It has been another wonderful week at Ararira Springs. It was great to see so many children supporting Daffodil Day, especially those brave enough to be more flamboyant in their style, great role modelling in supporting a wonderful cause.


Our plant out at the Ararira | Liffey was an amazing event with so many members of whanau answering our call for help. We promised you trips and visits and we thank you for supporting us in getting your children outside the classroom to learn. We know these experiences are memorable and engaging and often lead to further learning back in the classroom.


Te Hapori Tautoko THT is meeting tomorrow night in Pūtahi | Library, feel free to come along as we plan our next community event and also look at a bit of strategic planning.


Daffodil Day
What a fantastic day we had on Friday 30th August to support the Cancer Society's Daffodil Day. A very big thank you to Ronan Dillon and his Mum for bringing us a bucket of freshly cut daffodils to sell alongside our daffodil pins and to the students who made daffodil models which were displayed in the office and library. There are still some donations coming in but it looks like we raised over $300! Thank you for your support!
What's on in the week ahead . . .
Thursday 5th September THT Meeting, 7pm
Friday 6th September Hui, 9.15am
Court Theatre production, 2pm
Monday 9th September Huarapa Museum/water trip
Tuesday 10th September THT Coffee Morning, 8.45am
Try it out Tuesday with Selwyn Sport, 3pm
Wednesday 11th September Teretere Museum Trip
Open morning for prospective families, 9.15
Board of Trustees Meeting, 6.30pm


Te Hapori Tautoko THT
THT Tuesday Morning Get-Togethers
We are enjoying seeing new faces at the THT Tuesday morning get-togethers. These are held in Pūtahi/ library once you have dropped your child/children off at school. Please come along for a cuppa and a chat, preschoolers are welcome.
Family Movie and Popcorn Night
Save the date for our family movie and popcorn night. It will be held on Friday 20 September from 6.30-8.00pm in the school hall. Wear your PJs (kids and adults if they want to) bring a blanket and something comfy to sit on and enjoy a family movie.
If anyone has an air popper we could use to make popcorn on the night that would be really appreciated. Please email us at tht@ararira.school.nz.
This has just been positioned outside Pūtahi |Library.
DJ Required for our Disco in Term 4
If anyone interested in being a DJ or knows someone that would like to be a DJ for our school disco? This may interest a high school student. Please email us at tht@ararira.school.nz.
A Request
We are looking for reusable bags that could be used to put damp or dirty clothes in. If anyone has any spare bags at home, could they give them to Trine at the office, please?
Court Theatre Visit
We are having the Court Theatre coming to perform for us on Friday 6 September at 2 pm with a show called O le Malaga Fa'a'atua (The Journey of the Gods). This has been
inspired by classic myths and legends from Tonga, Samoa and Aotearoa.
O Le Malaga Fa'a'Atua (The Journey of the Gods)
follows demigod Māui's quest to prove himself worthy of becoming a fully-fledged god.
This will be for the whole school and the cost of $5 will come from the term activity fee. Great value with no transport needed as they come to us.
Mana Ake Coffee Group
Where? Coffee Culture - Lincoln
When? 1.30pm - 2.30pm Fridays
Who? Everyone welcome - find our kaimahi wearing their lanyards
Each Friday during term time - beginning on Friday 6th of September
Indonesia Cultural & Tourism Festival
The Indonesian Community are holding an Indonesian Cultural Day on 7th September 2019. We are happy to invite Ararira family to come to the event. Basya and Melody will be involved in some of the performances on the day. Parents and children are welcome to go along. Attached is the information related to the event. Registration is required because of the limited number of seats available - use the QR code below.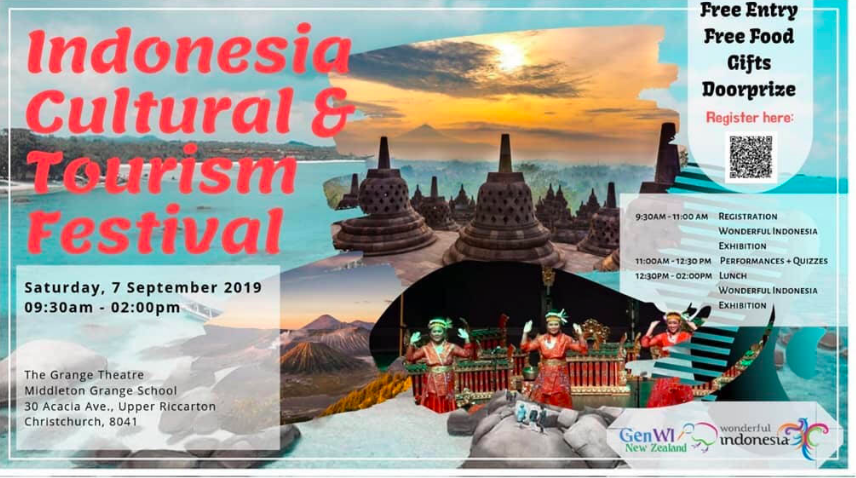 Kaitiakitanga in Action
The highlight of the week was our big plant out at the Ararira | Liffey. It was just wonderful to see so many children and member of whanau working together. The school was divided into four groups and rotated around four activities; invertebrate investigation, nest building, flax weaving and planting.


The weather behaved and we were blessed with warmer temperatures. We look forward to getting down there more often and being able to take responsibility for this area.


A huge thank you to all involved in making this event so successful!
We are pleased to advise that your application to create a School Group for the 2019/20 Sanitarium Weet-Bix Kids TRYathlon has been
approved
and our school group (
Ararira Springs Primary
) has now been created.
If you would like to register your child as part of this school group please use this school-specific link.
Parenting Week
Mana Ake has asked us to share the link to Parenting Week with you this is the chance to listen to or attend a range of fabulous parenting workshops. Please follow this link to check it out.
Parenting in the Digital Age
We have had a slow start to offering parent workshops but now they are coming thick and fast. This has been exacerbated by the postponement of the anxiety evening.
We are offering two sessions for parents giving information and tips to help you support your child with the digital world we live in. This will be run by Sandra Keenan, from Mana Ake who is an experienced Principal as well as Mana Ake Kaiarahi (Lead of the team).
These will be on 26 September 1:45 - 3 pm and repeated 6.30-7: 45 pm in Pūtahi | Library. Both sessions are the same so you can choose a time that suits you.
Please RSVP to office@ararira.school.nz
Health Consultation
It seems a little strange to consult so soon after we are up and running, but consultation on the health curriculum is a bi-annual requirement. I have attached a link to a survey that we would love for you to take the time to complete. If however, you would prefer to pop in and have a chat, you are more than welcome.
We can provide a device in Tāhuna | Office if you would like to complete the survey when you are dropping off or picking up your wee gem.
Survey Link
- you are able to edit your response. Email addresses are optional and we ask you to add these if you would like to engage in dialogue over any of your thoughts and ideas.