Tāhuna is our office space. Translated as riverbank, this area and the team based here support the learners and provide the infrastructure to keep the school running smoothly.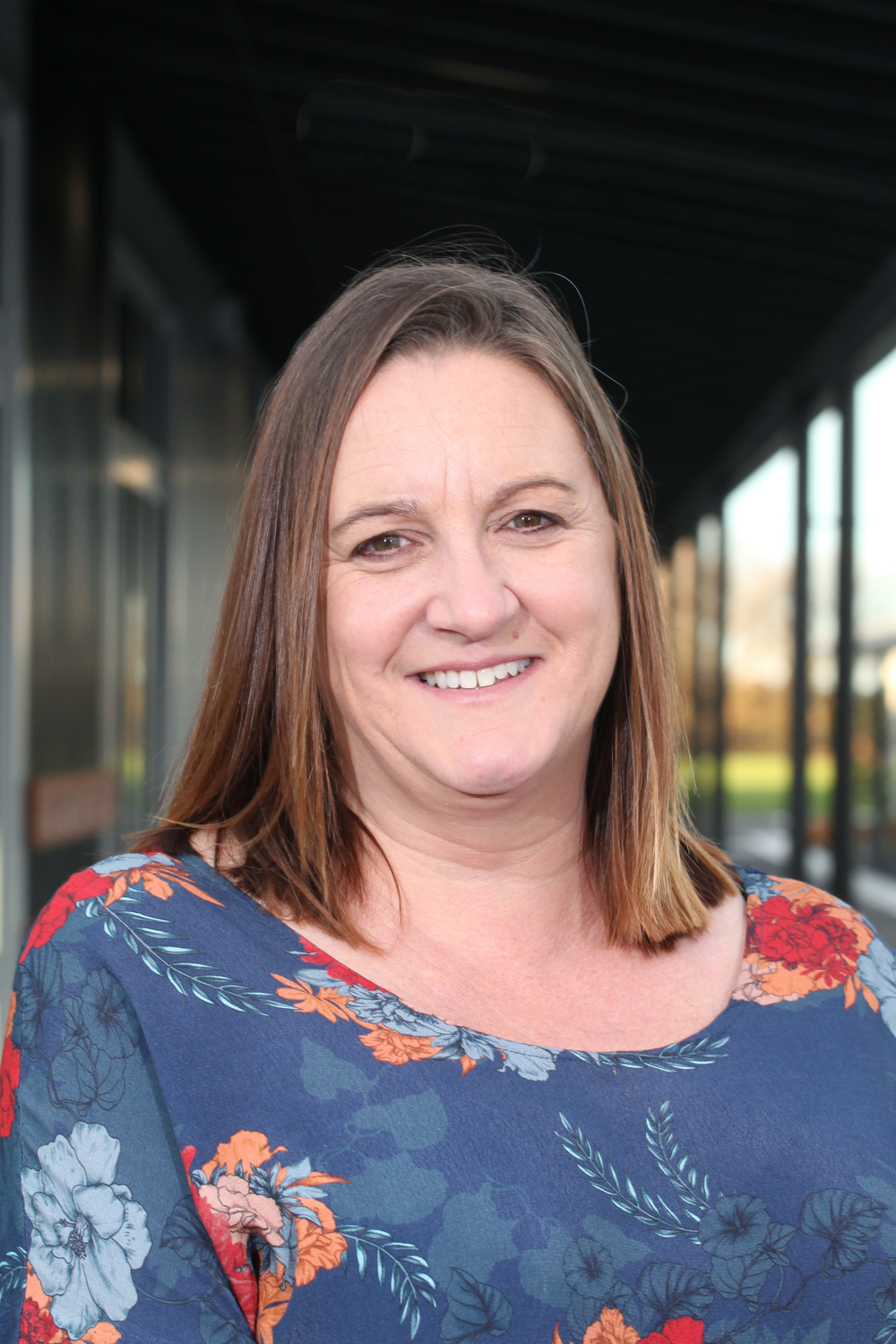 Trine Spence
Office Administrator
Trine came to Ararira from West Melton School, where she spent 6 years as part of the office administration team with a focus on school finance, communications and being that 'go to' person.
Originally from Nottingham, Trine moved to New Zealand 21 years ago. Married to Paul, they have 2 boys who now both attend Lincoln High.
During the winter, Trine and Paul can be found supporting the boys with their winter activities (football and mountain biking) and in summer, will usually be found at Mitchells on the West Coast, relaxing with friends, boating and taking part in an ongoing Dept of Conservation initiative to make Te Kinga predator-free for our native birds.
Trine is really looking forward to meeting and welcoming our new families and students to Ararira Springs. Email Trine via trine.spence@ararira.school.nz
April Tougas
Part time Teacher
April has been relieving locally for the last two years while her youngest child was still at home. She is excited to be back in the classroom and is one of our key part time teachers..
April likes to create a space that is welcoming, positive and inclusive, where all students feel safe to contribute their thoughts and ideas. She wants her students to be active and engaged in the learning process. April likes teaching all subjects but she especially enjoys teaching maths and art.
April is originally from Southland and has previously taught for two years on Great Barrier Island in New Zealand, four years in England and six years in Alaska. She currently lives in Springston with her husband, Paul, and their three children Isla (10 years), Abel (8 years) and Eben (6 years). She loves spending time with her family, exploring the outdoors, and reading. When she has spare time she enjoys sewing and is trying to learn to be a better gardener.  
You can contact April via april.tougas@ararira.school.nz
Debbie David
Learning Assistant
Debbie came to Ararira Springs as a teacher aide in term 1 of 2019. She studied and worked as a LA for the two years prior to that, at a school in Rolleston. Debbie lives in Rolleston with her husband and their two children who both attend Clearview primary.
Debbie grew up in Karamea and worked in Nelson at various food businesses before moving to London for two years of work followed by four months of travel before coming home to build a home & get married.
Debbie thoroughly enjoys being a TA and loves the one-on-one teaching with kids. A daily highlight for Debbie is knowing someone has learnt something small while being with her. Debbie enjoys doing online courses to learn more to help our tamariki. Debbie has a cake decorating business which she runs from home and keen to teach the basic baking/cooking to the younger generation. In her spare time, she loves to visit family, have coffee dates with friends, go for walks and plan holidays with her family.
You can contact Debbie via debbie.david@ararira.school.nz
Charlotte McMenamin
Learning Assistant
Charlotte has three girls, Lucy, Phoebe and Ella at Ararira Springs Primary and joined the staff in July 2019 after two years at Lincoln Primary School. She loves being part of the Ararira school community and working one on one with our tamariki.
Charlotte grew up in Christchurch and graduated from Canterbury University and the Christchurch College of Education with a Bachelor of Education (Geography) and a Graduate Diploma in Teaching and Learning.
Her first teaching position was in Auckland before she decided to use her teaching skills and love of travel to work in the UK. After teaching in the West Midlands, Charlotte was offered a position recruiting teachers from around the world to teach in the UK. Charlotte and her husband Andrew returned to New Zealand in 2008 with their daughter Lucy and she continued to recruit during the next six years.
She has lived in the Lincoln community for the past five years. She is a Cub leader for the Lincoln Scout Group and enjoys coaching and managing junior netball teams in the winter.  In her spare time, Charlotte enjoys tramping, camping and skiing. She loves gardening and cooking for friends and family.
You can contact Charlotte via charlotte.mcmenamin@ararira.school.nz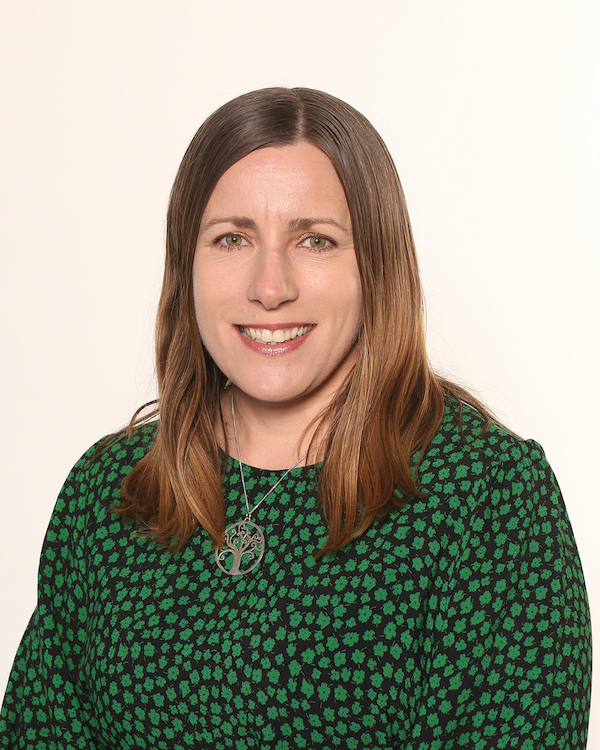 Stacey Nicholas
Learning Assistant
Stacey joined the team at Ararira Springs Primary in August 2020. She has worked in several different learning environments over the past twenty years, including English language schools, universities, and primary schools. Stacey is an experienced ESOL teacher with a Bachelor of Arts with Honours in Linguistics from the University of Canterbury, and a Certificate in Teaching ESOL. She loves being a Learning Assistant and seeing children make progress during their learning journey.
Stacey has lived in the Lincoln community for over ten years. She has four children at Ararira Springs Primary – two children, Neve and Angus, and two stepchildren, Zak and Rose. She and her husband Rod enjoy going on outdoor adventures with all of the children, exploring different walking tracks.
Stacey likes to help out with her daughter's netball team in the winter, and watch the children play sport. She also loves gardening, walking, cycling, cooking, and reading.
You can contact Stacey via stacey.nicholas@ararira.school.nz
Steve Currie
Caretaker
Our wonderful caretaker Steve was originally from Dunedin, Steve moved to Christchurch with his family from Dunedin aged 7 as his younger brother needed to attend the deaf school in Sumner. After Merrin Street Primary School he attended Burnside High where woodwork appealed. This led to an apprenticeship in carpentry and he has been building ever since. 
Steve has a daughter at High School. He is a rugby fan and also enjoys the outdoors, especially tramping. Most long weekends he will holiday with the family in their caravan.