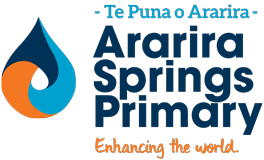 Connect Communication - 5th June 2019
Winter arrived on the weekend and I hope you managed to keep warm and dry. Teachers spent a fruitful day on Tuesday learning with other teachers in our Kahui Ako. The conference started with a hands-on session exploring the new digital technologies curriculum. Teachers from the area offered a range of workshops in the middle block and the afternoon was spent with Mana Ake specialists. Our Kahui Ako has three main levers for learning; wellbeing, authentic learning through science and school culture and these were all evident in the workshops offered.


A reminder that voting closes for the Board of Trustees at noon on Friday. There is a box in the office for you to place your voting forms. The new Board takes office from June 14th.


It is timely that we extend a HUGE thank you to the outgoing, establishment board. They have worked tirelessly to create a school of which we can be proud. It is a testament to their success that we have so many parents willing to take the baton and continue their work. All board members have contributed time and energy and have been superbly led by the Chair, Suzy Petersen and supported by Linda Youl from the Ministry and Tom Scollard as Governance Facilitator.


Claire and the Ararira Springs Team


New Children Joining Us
Our Ararira Springs Family continues to grow and a warm welcome to the following children who have joined us recently.

We know that you will soon love our school as much as we do. We look forward to getting to know you and working with you.




Kaunuku 4 - Ari (apologies for wrong ako class last week)
If you know of other children planning on joining us later in the year or even in 2020 can you please encourage families to pre-enrol. This allows us to plan ahead and recruit the teachers we might need!


Curriculum Workshop - Thanks for your work!
Further to the work completed on our curriculum, we have now added a page to the website. This can be found under the 'learning' tab. We welcome comments and feedback on the display in Pūtahi, sticky notes are provided.


Get ready for flu season – protect your whānau and community
Colder weather also brings along a nasty passenger – the flu.
As you may have seen in the media, it's shaping up to be a tough flu season, with flu already circulating widely across New Zealand, and Australia reporting a record number of flu cases and even deaths.
Influenza infection rates are generally highest in children, and healthy children are the major cause of the spread of the virus in the community. You can spread the flu bug without knowing you have it – and the elderly, pregnant women and people with chronic health conditions are particularly vulnerable.
Canterbury District Health Board is urging you to protect your whānau and the wider community by getting your flu shot as soon as possible. Getting your flu shot every year offers the best protection against the flu.
Flu shots are available for anyone for a fee from a doctor, nurse or some pharmacists or you or your whānau may qualify for a free shot – check out www.flufree.co.nz for more information and flu facts.


From the office:
If you are using a smartphone you can keep up to date by adding Ararira Springs Primary to the Skool Loop App. This is an easy add by searching either the App Store on your iPhone or the Play Store on your Android device.


Once downloaded you follow the prompts to find us. Skool Loop will allow you to have easy access to push out notifications, newsletters and enable you to notify the office of absentees. Trine will be sending an email with this information in more detail. Our hope is that it will reduce the stream of emails from Linc-Ed. Its success does depend on the uptake so help us, particularly if you are NOT a Facebook user.


Class photos are on display in the office. Orders are due in on Friday 7th June.


The latest Scholastic magazine and Kidsfest brochure will be coming home with your children this week.
Te Hapori Tautoko - Community Support
During our two meetings this year we have discussed setting up our group, the purpose of our group and how we can support Ararira Springs Primary in different ways.
This term we are going to have a

Matariki Celebration

on

Friday 28th June

in the late afternoon/evening. Matariki is the celebration of the Māori new year and we thought it would be a fantastic opportunity for our school community to come together. We have lots of wonderful activities planned for this celebration including lanterns, braziers, Matariki making activities, toasting marshmallows and hopefully a hangi. It should be a fun filled night and we hope to see you there. If anyone has experience in cooking a hangi or would like to help with the Matariki celebrations please email me at

shelleysmith1524@gmail.com

.




If you would like to come along to our next meeting, it is on Thursday 13th June from 7-8pm in the school library. It would be great to see you there.
Hanmer Camp
We are looking to book Hanmer Camp for Year 5-6 in late February in 2020. We are looking to hire a house in Hanmer for any parent helpers who assist with the camp. If you or anyone that you know can help with this matter please email blair.cook@ararira.school.nz.
Branded Gazebo - see your business in bold!
Ararira Springs is investigating purchasing a gazebo that we can use at various sporting and outdoor events. We have an opportunity for a local business or company to sponsor the gazebo and have their logo printed on the gazebo. If you would like to find out more details please email
blair.cook@ararira.school.nz
.