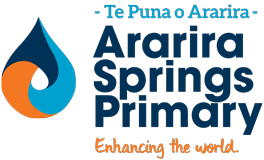 Connect Communication
28th July 2021
Welcome back to term three. It was a pleasure to welcome our new whanau yesterday with a mihi whakatau. This year our roll was predicted to be 279 students and today we reached that number. A very warm welcome to Nic Jansen who is joining us in Hikuwai until the end of the year.
There were grandparents galore in Huarapa this afternoon sharing artefacts from their past. Thank you to the many families who supported this event. It is a bit frightening to realise that things I used in my childhood are now considered the olden days! Huarapa is heading to Ferrymead in a few weeks to further explore the past.


Other hubs are investigating history in various ways so look out for interviews and questions about how your childhood was different than today. I am certainly grateful that photographs took a little longer to develop and couldn't be immediately plastered over social networks. Today's world is very different to the one I grew up in.


Our interest in the past during 2021 was initiated due to the writing of the Aotearoa New Zealand Histories curriculum. This is currently in draft form and our team has review content and provided feedback to the developer. We were all in agreement about the fact that there is key information that children should know about our past. It will be interesting to watch the space about how this will be developed and supported by the Ministry of Education. Find out more on the MoE website, however, consultation is now closed. Here is the draft used for the consultation if you are interested.


As always my door is always open, I am keen to hear from you if you have any feedback that can help us develop as a school.


Claire and the Ararira Team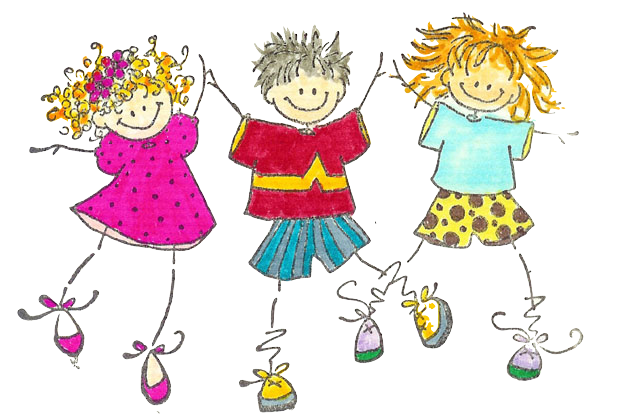 This week we welcome Harpar, Gabriel and Aleaha to Hikuwai, Joana, Savannah and Tamati to Kaunuku and Ollie, Isobelle, Elodie, Harper and Ali to Huarapa.


2022 Roll Projections

- We have completed our roll projections for 2022 but if you know of anyone moving to the area and are in the zone for Ararira Springs, please forward them a copy of this newsletter and ask them to make contact with us as soon as possible.
Out of zone enrolments - Ararira Springs operates with an enrolment zone. If you have moved out of the zone since one of your children started at Ararira and they have a younger sibling due to start school in 2022, please complete the online enrolment form as soon as possible and email office@ararira.school.nz to advise of your situation so that we can ensure sufficient spaces are advertised in accordance with the Ministry of Education directives.
Facebook Page for Ararira Whānau Māori
We have created a Facebook page specifically for our Māori families. This is a space to post successes at home and school, share ideas and resources, and make connections. The page is called Te Puna o Ararira Whānau Māori. Nau mai, haere mai!
If you have pātai about the page, please contact chloe.cull@ararira.school.nz
Lunchtime Activities
We are keen to get a range of lunchtime activities up and running. Today it was wonderful to see 30 children dancing to Go Noodle in the hall with Kennedy. On Friday children can bring remote control cars but do so at their own risk of course.
Dates to put in the diary:
There are dates to diary for the next two weeks below but please be aware that we also put events on a community calendar, this is linked to our website.
Wednesday 28th July Shaolin Kung Fu starts 5.45 pm (see flyer for details)
Thursday 29th July Emotional Coaching - parent workshop 7 pm
Brickz for Kids Term 3 begins
Friday 30th July Kelly Club Red Nose and Kids Cure Day - wear red clothes
Monday 2nd August House of Bricks visiting
Tuesday 3rd August House of Bricks visiting
Lincoln Zones for netball and rugby
Wednesday 4th August THT Meeting 7 pm
Thursday 5th August Huarapa Ferrymead Trip
Monday 9th August Kaunuku Christchurch Art Gallery Trip K1 & K2
Tuesday 10th August Kaunuku Christchurch Art Gallery Trip K3 & K4
Tuesday 24th August Court Theatre Visiting
Friday 17th Sept Quiz Night
REMINDER: most school communication from teachers comes through our HERO app.
If you haven't installed the HERO app on your phone or logged in via a browser, please read the attached
instructions
, use the email address you gave on your enrolment form to register,
and contact Trine if you cannot connect to HERO.
Absences

- Please ensure you report absences by either calling the office on
4200888 and leaving a message or report it via the HERO app before 9am. Please give a reason for your child's absence eg; sore throat/tummy bug etc so that we can monitor for outbreaks rather than using the default message 'sick'.


Lunches on Kindo


You can order your child's lunch online via our Kindo School shop.
Order for just one day or use the calendar icon to order an item for multiple days.
Orders can be placed anytime up till 9am on the lunch day for Subway,
and up until 8.30am on the lunch day for Sushi lunch orders!
Click here to login to or create your myKindo account.
Need assistance? Our Kindo helpdesk is open 8am to 4pm weekdays.
Freephone: 0508 4 KINDO (0508 454 636) Email: hello@mykindo.co.nz
Online support: support.mykindo.co.nz
Te Hapori Tautoko
Te Hapori Tautoko (THT) means Community Support Group in Te Reo Māori. Our main aims are to provide opportunities to tautoko (support) and connect our school community and fundraising for school initiatives and resources to benefit our school. If this is something you are interested in, we would love to see you there.
We always welcome new people.
Our next meeting will be Wednesday 4 August starting at 7pm in Putahi.
A big thank you to the THT members who helped organise an amazing Matariki celebration. We also appreciate the support and efforts of the Ararira staff with supporting tamariki with making soup and lanterns. It was evident the amount of time, organisation and preparation that went on behind the scenes to create a highly successful evening for our tamariki and whānau.
We've had an overwhelming response to ticket sales, and have now sold out. Unfortunately we can't sell any more tickets because of our liquor licence headcount limit. Next year we will advertise the date that tickets will be on sale well in advance, and we'll look at perhaps going up to the next tier of event for the liquor licence, which would enable more people.
If you've been lucky enough to get a ticket, get thinking about theming your team to be in to win best dressed team.
You can help to support this major fundraiser for Ararira Springs by donating a raffle prize or something we could auction on the night. Please get in touch if you have something to donate or if you would like to discuss further.
justine.hogan@icloud.com
~ 027 22 840 22.
TUESDAY MORNING COFFEE GROUP
Anyone is welcome to come along for a cuppa and a chat. It is a great way to meet new people in our school community and preschoolers are welcome to come along.
When:

Starting from 8.45 am
Where

: Pūtahi (School Library)
We will now be having coffee afternoons on the first Friday of each month. So our first one will be

Friday 6 August starting at 2:15pm in Putahi.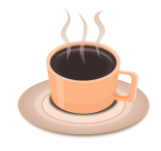 Kelly Sports is running a fundraiser to support Cure Kids.


A red mufti day will be held on Friday 30th July - gold coin donation.


Face painting by our wellbeing student leaders will be held during breaks on Friday. Any extra gold coins for this will be appreciated.


Kelly Club will also be running a "Guess the lolly in the jar" competition. This will be held outside Kelly Club before and after school on Wednesday, Thursday and Friday (8.30am-8.45 am and 3.00pm-3.15pm).


Thank you for your support of this event.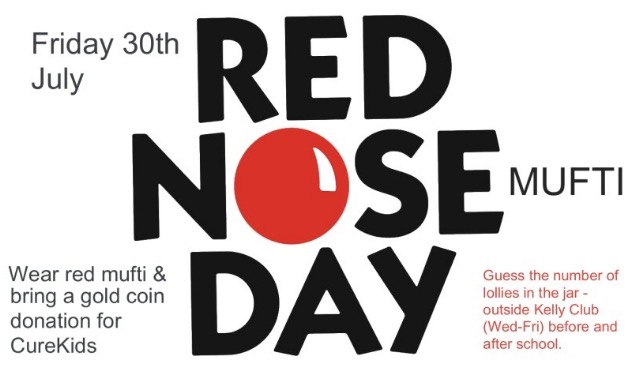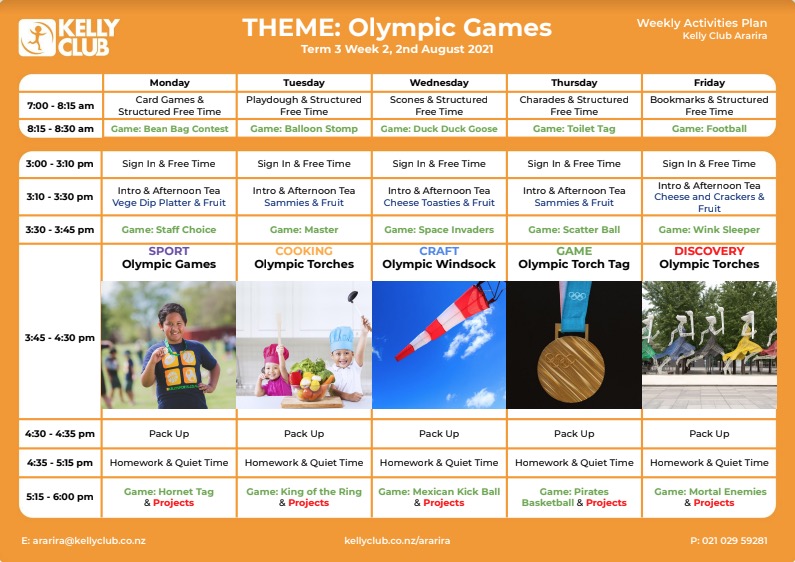 Bricks4Kidz

has reduced their prices for Term 3:
Junior Robotics Level 1 – 3 (Year 0-8):


(Combines model building and WeDo & Scratch "drag and drop" Coding to spark interest in STEAM. Build up a solid foundation for the Advanced Robotics class )


Every Thursday 3:15 – 4:45pm (5/08/2021 – 23/09/2021)


(Only $3 more for casual drop-in sessions)




Fees: $25/1.5h, Full Term: $224 $200/8 weeks


Book online here.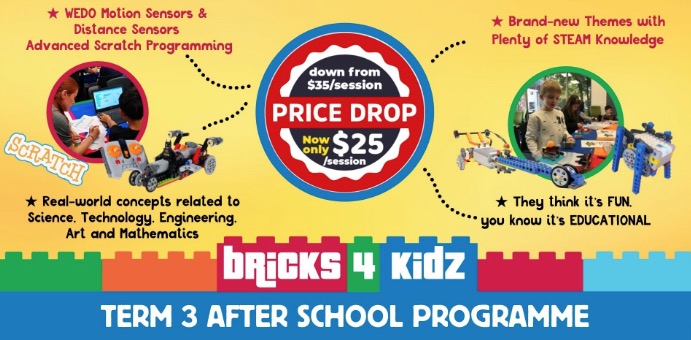 Let's face it, we Cantabrians know that emergencies happen and we need to be prepared. I recently attended a superb workshop jointly run by the Ministry of Education and Police. This gave us the opportunity to fine-tune our plans and make a few changes. As a result, we have formed an incident management team. This includes me as Principal (or …
Learning to Manage Behaviour Behaviour, like all aspects of schooling, is something we all learn as we grow and mature. Just like learning to read and write, children develop behaviour skills at different times, based on their prior knowledge, experiences, environmental impact and also prior expectations.  Different personalities and temperaments also have an effect on managing behaviour, along with learning, …
Road Safety at Ararira You will have noticed that the roads and car park are much busier now that the school has grown. This requires us all to take action. If you are driving into the parking area please slow down. You need to be driving at a speed that should a child appear you can safely stop. We encourage …