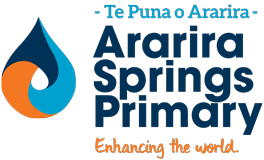 Connect Communication
24th March 2021
Firstly, a huge thank you to the teachers and parents that have supported our trips and visits lately. These EOTC events can't happen without you. Special mention and thanks to those of you who supported the fabulous camps we have had recently in Hanmer and Waipara, you were fabulous
Lately, we have seen a decline in playground behaviour. As a team, we are working on this and have developed a matrix that outlines our expectations for behaviour at Ararira. We would like to offer you the chance to have your say. You can do this via the completion of this survey, or alternatively, come to school to take part in a behaviour workshop on Wednesday 7th April in Putahi | Library at 7 pm. We have also included a blog post about behaviour here and further down in the newsletter.


You will have seen in the news over the weekend the possible plan for an additional 2000 sections in our zone. Rest assured, the Board has already started conversations with the Ministry of Education about growth in the area.


You may be aware that coaching plays a big part in our teaching and learning at Ararira. In 2020 we started coaching our Year 7 and 8 children. This was only possible with parent volunteers. Does this sound like something you would be interested in? If so, please email me, principal@ararira.school.nz. We would like to kick start this before the end of the term.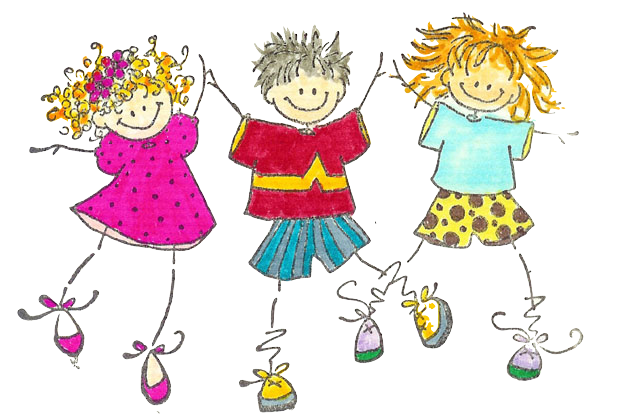 Welcome to...
Since our last newsletter, we have welcomed Abdullah to Kaunuku, Ismaeel and Noah to Huarapa and Isla to Hikuwai.


We hope you have all settled in and made some new friends and that you will soon love Ararira as much as we do!
Waipara Camp
The year 7 & 8 students had an amazing time away at the Waipara Adventure Centre. We had 3 great days weather-wise and in between some pretty challenging activities we spent our time playing cricket or swimming at the waterhole. All the kids did an amazing job of pushing themselves out of their comfort zones and taking on new challenges. We are incredibly proud of each and every one of them.
Curriculum
The MOE is undertaking a refresh of the curriculum as part of the review of Tomorrow's Schools. This will have a follow on effect for schools as the changes have been swift without ensuring that schools have the capacity, knowledge and skill to deliver the new content. The most recent significant changes are the Digital Technologies Curriculum and Aotearoa NZ Histories. Following this will also be a revamp of the whole curriculum. There seems to be contradictory information circulating that on one hand, it will be more prescriptive and on the other hand more closely aligned to the ECE document, Te Whariki which is based on learning dispositions.
Lincoln Zone Swimming Results
Well done to all the swimmers who participated in the Lincoln Zone below are the times for their races. Congratulations to Sophia and Amy who will represent Ararira Springs at the Canterbury Primary School Swimming Championships.
Sports Tops
The wonderful Te Hapori Tautoko group have purchased school sport tops to issue to students who will represent Ararira Springs at any primary school sporting event. We are looking for a volunteer to help issue the tops and work with Blair and Hinehau to ensure the tops are returned. If this is something you are interested in please email
blair.cook@ararira.school.nz
It would be greatly appreciated if you are able to do this.
These sports tops will also available for sale to Hikuwai students on the Kindo shop shortly.
Bricks for Kidz
On Monday 22nd March an organisation called "Bricks for Kidz", invited ako classes from year 0 - 6 to participate in a demo session. Each ako class learned about motors, pulleys and levers. The students worked collaboratively to build and construct a working model with the bricks and then connect to an iPad to make the model move. All the students thought it was awesome.
From the team at Bricks4Kidz Christchurch
What an amazing event we had at Ararira Springs School on Monday. The students' participation and teamwork during our master build and coding sessions were outstanding. We saw creativity shine in many students as we opened them up to a new world of learning with Lego and introducing Science, Technology, Engineering, Art and Mathematics (STEAM). The teamwork from each group was fantastic and the knowledge each student brought to the table contributed to their fantastic final master build.
Our Bricks4Kidz Term 1 Holiday Programme is now LIVE! We will be hosting a holiday programme in Rolleston located at the Rolleston Scout Den, 27 Moore Street. Join us as we take on the journey to becoming Lego Master Builders. Each day will see the students join in on a different theme as we build, code, create and most of all have fun!
Follow the link below to register and keep an eye out for special discounts! You do not want to miss this one. We have limited 30 seats only available so to avoid missing out, secure your spot now:
We cannot wait to see you again soon!
Have you moved house or job?
Please ensure that you email office@ararira.school.nz to let us know if your address, phone number or email has changed so that we can update our records.
Medical records
Has your child's health needs changed over the holidays - please let us know if this is the case!
Dates to put in the diary:
There are dates to diary for the next two weeks below but please be aware that we also put events on a community calendar, this is linked to our website.
Wednesday 24th March - BOT Meeting 6:30 pm staffroom
Thursday 25th March - Y5/6 Splashtacular Lake Crichton
- Life Ed Carvan and Harold arrive
- THT Meeting 7 pm in staffroom
Weds 31st March - Shave for a Cure Mufti Day
Friday 2nd April - Good Friday - school closed
Monday 5th April - Easter Monday - school closed
Tuesday 6th April - Easter Tuesday - school closed
- Behaviour Expectations Workshop 7pm
Friday 9th April - THT Movie Night
Friday 16th April - End of Term 1
Monday 3rd May - Term 2 starts
As we have a few very busy weeks, we thought we would remind you that most school communication from teachers comes through our HERO app.
If you haven't installed the HERO app on your phone or logged in via a browser - please read the attached
instructions
, use the email address that you gave on your enrolment form to register
and contact Trine if you aren't able to connect to HERO.
Shave for a Cure Mufti Day
On Weds 31st March we are having a fundraiser for cancer to raise awareness for people who go through this. You wear mufti on the day and bring along a gold coin donation. Jacob is going to shave his hair in support of the 'shave for a cure'. Jacob is showing - it starts with me | maku e whakatika! Here is a link

to Jacob's Dad's Facebook post if anyone is interested.
Te Hapori Tautoko |THT
Tuesday Morning Coffee Group
Anyone is welcome to come along for a cuppa and a chat. It is a great way to meet new people in our school community and preschoolers are welcome to come along.
When:

Starting from 8.45 am
Next THT Meeting
Our next meeting is tomorrow, Thursday 25 March starting at 7pm in the staffroom..
Anyone is welcome to come along and see what Te Hapori Tautoko (THT) is all about and help support our wonderful school community.
2nd Hand Clothing
Te Hapori Tautoko has limited stock of second uniform. Donations of old uniform are always welcome. All profits from sales go back to our Kura (school).
Please txt, Cassandra Robb 0274553834 or email
cassrobb1@gmail.com
to purchase.
Wanted: Shein ziplock bags. If you shop online at Shein, their clothing is shipped in ziplock bags. These bags are perfect for organising our second-hand uniform stock. If you have any spare can you please drop them into the office?
Donations of 2nd hand uniform always accepted. Please either drop to Trine at the school office or contact Cassandra.
Let's face it, we Cantabrians know that emergencies happen and we need to be prepared. I recently attended a superb workshop jointly run by the Ministry of Education and Police. This gave us the opportunity to fine-tune our plans and make a few changes. As a result, we have formed an incident management team. This includes me as Principal (or …
Learning to Manage Behaviour Behaviour, like all aspects of schooling, is something we all learn as we grow and mature. Just like learning to read and write, children develop behaviour skills at different times, based on their prior knowledge, experiences, environmental impact and also prior expectations.  Different personalities and temperaments also have an effect on managing behaviour, along with learning, …
Road Safety at Ararira You will have noticed that the roads and car park are much busier now that the school has grown. This requires us all to take action. If you are driving into the parking area please slow down. You need to be driving at a speed that should a child appear you can safely stop. We encourage …