Connect Communication
9th September 2020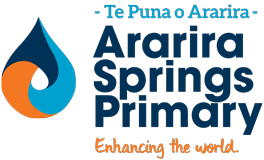 In this COVID environment, the focus on wellbeing is extra important. We are teaching the children about looking after wellbeing with a focus on te whare tapa wha. This encourages children to think about what they do to look after their physical, spiritual, mental and social wellbeing. More information was shared at a recent parent evening but can be found in this blog post.


Last night we hosted a parent evening facilitated by family planning about our current health focus, Sexuality - Navigating the Journey. This is teaching undertaken each year which builds on similar content in each year group. The main themes are;

Establishing a positive learning environment

Who am I?
Relationships

Growing and changing
Staying safe
You would have heard in the media and via our post yesterday about the disturbing video circulating on social media. It is timely that we are hosting John Parsons in October. John gives superb advice about parenting in this digital age. John will present at various locations in the area from October 27th to 29th but will be here at Ararira on October 29th.


It is lovely to experience warmer, longer days and daylight saving will soon be here. It is hard to believe we only have two weeks left in the term!


Claire and the Ararira Team
Dates to diary:
Wednesday 9th September - 6.30pm Board Meeting
Monday 14th - Friday 18th September - Te wiki o te reo Maori
Thursday 17th September - Kadodo Drum & Dance visiting
Friday 18th September - Disco Night!
Wednesday 23rd September - Kaunuku Plant Out Day
Friday 25th September - Last day of term & "Pie Day Friday"


Monday 12th October - First day of Term 4
Friday 16th October - Subway Friday begins! Regular feature!
JOIN US
If you know of a family in Ararira Springs Primary enrolment zone with children aged 3 - 5 or know someone moving soon, please forward this newsletter to them and ask them to complete an enrolment form or call us on 420 0088 to help us with our planning for 2021.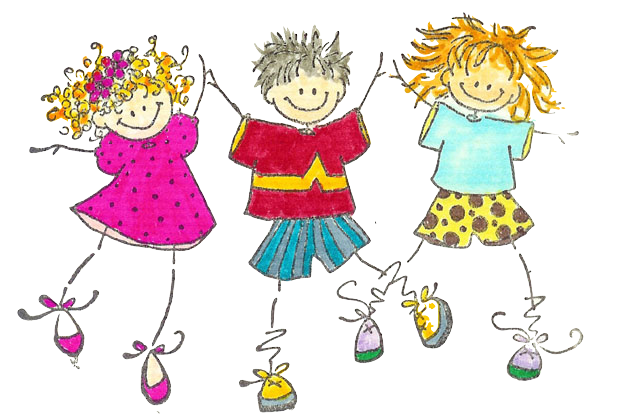 Welcome to Lajoon who has joined Kaunuku 1 and Lael who has joined Huarapa 3. We know that you will soon love Ararira Springs Primary as much as we do!
From the Board of Trustees
It's the time of the term where we ask you to complete our policy reviews on SchoolDocs. This term we are reviewing Learning Support.

Click on SchoolDocs link
Username: ararira
Password: russdrive
Click 'current review'
Click 'Learning Support'
Read through
Click the red 'under review' banner to leave your feedback.
Awesome Ararira Learning
Lots of wonderful learning has been happening despite the level 2 restrictions. Highlights include;
Kaunuku 1 working with

Martin Awa Clarke Langdon (Kāi Tahu, Waikato-Tainui), lashing kōrari stalks into leaders that will be included in his exhibition at The Physics Room art gallery in Christchurch.
Curiosity Clubs mean hands-on fun with science, biking, hockey, biking, knitting and craft, wearable art and a trip to the Lincoln University art gallery to name a few activities!
Ako classes have headed to the Liffey to explore the 'Te Tuna Tāone' - Urban Eel Project. The Selwyn District Council have decided to manage the drain through this area as a stream and have asked the children to be kaitiaki (guardians) of the eels. They have asked the children to write a submission to the council to propose changes to this area which will help protect the eels and enhance their environment.
The Children's University coordinators have been into school to check on learner's progress to fit students for their graduation gowns.
Safety Alert on Southfield Drive
We know that crossing Southfield Drive is an area of concern and are working on this. Selwyn Council

has received several communications from concerned residents around children shooting out of the walkway on Southfield Drive. They are looking at additional school signage on Southfield on either side of Russ as well as lowering some of the vegetation but would really appreciate caregivers reminding children about the importance of stopping and checking before you cross the road.
Te Hapori Tautoko |THT
Quiz Night - BAR MANAGER REQUIRED!
Save the dat: Friday 16 October for our first ever Quiz night for our school. We need a person with bar experience to manage our bar for the evening. If you or someone you know can help us please email
tht@ararira.school.nz
. Your help would be greatly appreciated.
There will be opportunities for local businesses to sponsor the event. If you own or are involved with a local business, look out for the quiz sponsorship pack in your inbox later this week.
THT is a friendly and dedicated group of whānau who help support our kura in different ways. Our main aims are to create a strong school community and coordinate fundraising, school events and activities. Everyone has different levels of commitment and supports us as much as they can. If this is something you are interested in, please come along to our next meeting. It's a great way to meet new people and give back to our school community.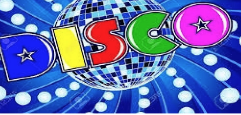 Date:
Friday 18th September
Where:
Ararira | Hall
Times:
Junior (Years 0-4) 5:30-6:30pm
Senior (Years 4-8) 6:45-8.00pm
(Year 4 students can choose which session to attend)
Other important information:
Tickets can be purchased on Kindo.

$1 lolly mixtures (1 per child) can be purchased at the disco

Please bring named water bottles along with your child.

Children will be signed in and will be signed out when collected by a caregiver or adult.

Please bring named water bottles along with your child.

If we are in level 2 parents/caregivers will not be able to attend the disco.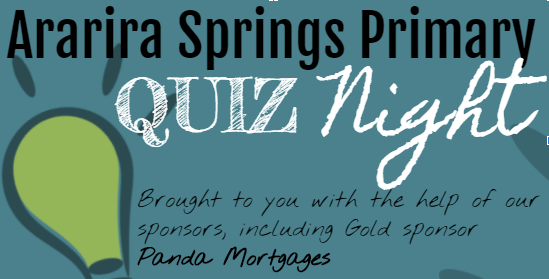 Date
: Friday 16th October
Tickets on sale (via online shop Kindo):
Saturday 12th Sept at 6pm - team sales
Where

:

Ararira School Hall
Time
: Doors Open 7pm, Quiz starts at 7.30pm
Cost

:

$120 per team (up to 6 people)
Other important information:
Don't have enough people for a team? No worries! Email tht@ararira.school.nz for a chance to be placed in a team. Places are limited.

Theme your team - Whatever your style, get out the dress-ups to be in to win!

Beverages - wine, beer, cider and soft drinks can be purchased on the night with cash. Or take away the hassle and pre-purchase alcohol on Kindo.

Bring a glass! Please bring your own glass to drink any beverages purchased on the night. Decorate your glass to be in to win spot prizes.

Prizes Prizes Prizes - Spot prizes, raffles and silent auctions on the night. Cash only.

Proceeds from quiz night will go towards new sports uniforms for students.

Other questions, or keen to donate a prize? Email tht@ararira.school.nz
Pie Day Friday- Hillyers Pies
On Friday 25 September (last day of term) children will be able to order Hillyers pies for lunch. Plenty of pie options available such as mince, mince and cheese, steak, chicken, gluten free, vegetarian and vegan. Pies will cost $4 for standard pies and $2 for small pies. Order pies on Kindo. Last day for orders is Saturday 19th September.

Is your child going to high school next year? Or are you moving out of the area? Or are they just growing way too fast? Uniforms to sell? Don't want the hassle of selling it yourself? Or just want to give it away? We can help.

We will sell on your behalf (20% fee) and we will accept donations of uniforms. All proceeds will go to Te Hapori Tautoko to be invested back into our tamariki and kura.

Please message Cassandra Robb on

0274553834

if you have uniform you wish to sell or donate.

You are of course still able to use the whanau page to sell for yourself.
Bread tags for Wheelchairs
Ararira Springs Primary is an enviro school within an enviro town. One of our enviro leaders has just implemented an enviro scheme to help both the environment and disadvantaged people with disabilities. We are collecting bread bag tags which will be melted down to make seedling trays. The profits from this used to buy wheelchairs for people who would otherwise …

Entries to the Weet-Bix Tryathlon open on Friday 11th September. Use this link to register!
Wellbeing @ Ararira by Nicky and Hinehau The definition of Wellbeing we have adopted as a school is: Feeling good and functioning well. Why teach wellbeing? Wellbeing protects mental health and facilitates learning We have an increasing number of students suffering from anxiety and other mental health issues and behavioural disorders within our schools.  At Ararira Springs Primary (ASP) we …


Life at Level 2 Regrettably, life at level 2 will continue for some time. It is possible that until the virus is controlled around the world we move up and down through levels. It is unsustainable for a staff member to man our sign-in station so moving forward our protocols will be; Parents coming onsite need to use the COVID …
Over the past few weeks, we have had the pleasure of working with teachers from the School for Young Writers. Teachers with a passion and love of literacy and writing are wonderful motivators for children learning to write well. Here are some snippets of their work. Julian the lazy eel I love the rivers like eels do. I'm as lazy …