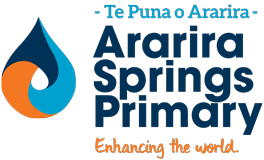 Newsletter - 7 May 2019
Another newsletter, another format, excuse me as I explore options for the school and try to investigate solutions that are seamless and integrate well with our other systems.


It is an exciting week as we prepare to, 'officially open'. Please join us for the powhiri and official welcome on Thursday at 9:30am. Can you please RSVP to Trine if you haven't already. If you have been welcomed at one of our ceremonies at the beginning of the year we invite you to sit with us as the tangata whenua. If you haven't been part of a visitors group we do invite you to join other manuhiri and experience the beauty of a powhiri as a visitor.


It is 4:30pm and I am home much earlier than usual as I attended a Paid Union Meeting on the way home. Here we discussed the current offer on the table from the government and how it fails to address many issues that we are asking to be considered; pay parity with our secondary colleagues - a teacher is a teacher, regardless of the age of our students, teacher shortage and retention and lack of support for children with special needs. We voted on strike action, planned for May 29th and will keep you informed of developments.


Lots of wonderful learning happened last week and it is exciting to see children taking a lead with their learning. Worms, visits, reflections, diggers, curiosity sessions, lots of opportunities for children to explore. This is shared via our Facebook page so if you are not a Facebook follower consider popping over for a quick look.


I look forward to seeing many of you on Thursday.


Claire and the Ararira team
Board of Trustee Elections
This week you receive nominations forms in the post. We look forward to accepting nominations and begin our transition from the establishment to an elected Board. The remainder of the time frame is as follows:
School of Landscape Architecture - Lincoln University
Students will be onsite for the next few weeks as they build a hands-on play feature as part of their learning. Students used the site as a design project in 2018 and this year see parts of their designs come to fruition. Thanks to Donald and the team for coordinating this.


PTA - Friends of the School - Something Else?
We held our first meeting in Term 1 but anyone interested is invited to attend our next meeting on Weds 15th May at 7pm in Pūtahi (libary).


School Photos - Weds 15th May
Glynn Davies will be onsite to take photos of your children. We have arranged for siblings to have their photos together even if you have a preschooler or teenager. If you would like to take advantage of this, sibling photos will be taken from 8:20 - 9 am with preference given to children who need to head off to other locations.


Glynn will provide all purchase details. Money will be dropped off at the office and collected by the photographer.


The Ministry is currently undertaking a review of procedures following the shooting in Christchurch last term. We will wait for the results of this before we make big changes to our systems but there are a couple of immediate actions required.

We have purchased tarpaulins in case children are required to be seated outside.
We will be contacting you via text should there be the need in the future.
We will be adopting the use of a school app for ease of notifications.
We would like you to send along a non-perishable food item, should we need to keep the children on site for any length of time. This might include instant noodles, rice, muesli bars or tinned items.
Get out there running as our PAL leaders are busy planning what our school event might look like. This will be held in the next few weeks.


Fabulous to see so many children walking, biking and scootering to school. Woohoo!


Pink Shirt Day - Friday 17th May
Tēnā koe, Ararira Springs has joined the Pink Shirt Day movement to Kōrero Mai, Kōrero Atu, Mauri Tū, Mauri Ora – Speak Up, Stand Together, Stop Bullying! On Friday 17th May, we're pinking out the school to show our commitment to creating an environment that is safe, welcoming and inclusive of all students. Aotearoa has the second-highest rate of school …