Connect Communication
12th August 2020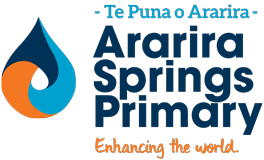 Well here we are back in level 2, I think we must have jinxed things by getting to 102 days without community transmission. Further below is information about level 2, should we move to level 3 again, the school will only be open for children of essential workers.
As we all now have a better understanding of how level 3 and 4 work I will send out a brief survey tomorrow asking about the need for school and if you need to borrow devices should we return to learning from home. Devices will be prioritised for older and more independent learners should we have more requests than items. This will enable us to be prepared should a change in level occur.


We were enjoying a busy few weeks with a return to education outside the classroom. Children had been to the Liffey looking for tuna | eels, the museum and art gallery, sports events.


It has been wonderful to see you all and thanks so much for supporting our learning conversations. Please know that our door is always open and you don't need to wait until a certain time of the year to have a chat about learning. Unfortunately, if level 2 is extended, we will have to ask you to drop off and pick up from the gate and refrain from going into the teaching spaces. Fingers crossed we return to normal on Monday.


Claire and the Ararira Team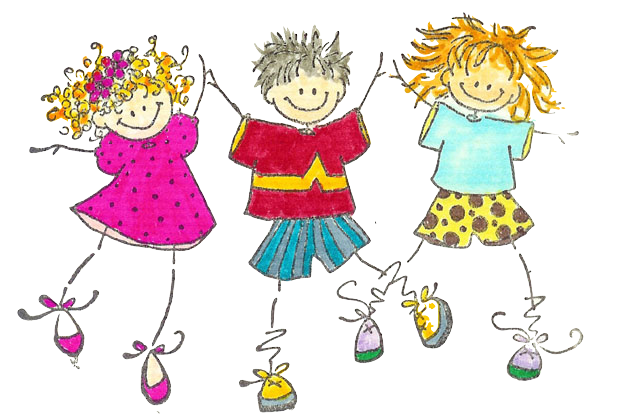 Welcome
We've recently welcomed Gracie to Huarapa.
We look forward to getting know you and know you will grow to love Ararira Springs as much as we do.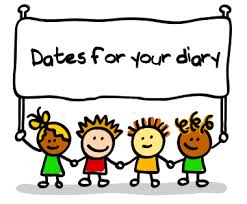 Weds 12th and Thu 13th August - Learning Conversations
Tuesday 18th August - Visiting performer - El Gregoe
Tuesday 18th August - Yr 7/8 Rotary Quiz
Friday 21st August - Teacher Only Day (booking for Kelly Club open if required)
Wednesday 26th August - Wellbeing evening 7 pm in Putahi
Thursday 27th August - School Photos
Friday 28th August - Daffodil Day
Level 2 COVID Response
Thank you very much for your cooperation today in our return to level 2. We have everything crossed that this is as serious as it gets and that we soon return to normal. Should we be in Level 2 for a length of time the following restrictions will apply from next week;

Parents will not be able to access classroom spaces
Where possible arrange to drop off and pick up at the gate (our NE children can be accompanied to the class
Download the COVID tracer app and scan the QR code each time you enter the school
We will constantly remind children to wash their hands or sanitize
If your child is unwell they need to be at home
Children who are health compromised may work from home
If you have any questions please email me or talk to your classroom teacher.
JOIN US
If you know of a family in Ararira Springs Primary enrolment zone with children aged 3 - 5 or know someone moving soon, please forward this newsletter to them and ask them to complete an enrolment form or call us on 420 0088 to help us with our planning for 2021.
Wellbeing at Ararira
Wednesday 26th August - 7 pm

- Putahi (Library).
Come along and learn about how we embed and teach wellbeing at Ararira. The school's model will be introduced and we will discuss wellbeing - what it is; why we teach it and some examples of how we teach it. We will also have some websites you may like to refer to for your own and/or your child's wellbeing. We are looking forward to seeing you there. Hinehau and Nicky
Emergency Food
We've been reviewing our emergency policies and procedures. As a result, we would like to ask for a donation from each family of non-perishable snacks for each classroom in case of an emergency that continues outside of school hours (e.g., a box of snack bars/muesli bars/crackers). At the end of the year, if we haven't had a need to use them, we will donate to a local food bank or charity. Thank you for your help with this.
Uniform was elected to be worn at Ararira and the process for choosing colours and pieces was thorough. It is important that children wear the uniform with pride. We understand that it is cold and damp in winter and sometimes tricky to get the washing dry. If your child is unable to wear their uniform can you please ensure that they are wearing layers that complement our colours. Additional layers should be navy. Any hair accessories should also be in the school colours.


SECOND-HAND UNIFORM
Is your child going to high school next year? Or are you moving out of the area? Or are they just growing way too fast? Uniforms to sell? Don't want the hassle of selling it yourself? Or just want to give it away? We can help.

THT are going to start a second uniform "shop". We will sell on your behalf (20% fee) and we will accept donations of uniforms. All proceeds will go to Te Hapori Tautoko to be invested back into our tamariki and kura.

Please message Cassandra Robb on

0274553834

if you have uniform you wish to sell or donate.

You are of course still able to use the whanau page to sell for yourself.
MERINOS

Please check your 'Hero' account as merinos have arrived and accounts are now ready for payment. You can collect your merino once payment has been received.
Te Hapori Tautoko |THT
THT is a friendly and dedicated group of whānau who help support our kura in different ways. Our main aims are to create a strong school community and coordinate fundraising, school events and activities. Everyone has different levels of commitment and supports us as much as they can. If this is something you are interested in, please come along to our next meeting. It's a great way to meet new people and give back to our school community.
When:

Thursday 3 September
Where

:

Putahi (School Library)
Date:
Friday 18th September
Times:
Junior (Years 0-4) 5:30-6:30pm
Senior (Years 4-8) 6:45-8.00pm
(Year 4 students can choose which session to attend)
Other important information:

Tickets can be purchased on Kindo.

$1 lolly mixtures can be purchased at the disco.

Please bring named water bottles along with your child.

Children will be signed in and will be signed out when collected by a caregiver or adult.
Drinks, dinner or nibbles, you choose. Join us for a relaxing evening out.
Time: From 6:30pm onwards
It's a great way to meet new people and reconnect with mothers/caregivers in our community.
On Friday 25 September we are going to have a Pie Day Friday. More information about this later closer to the time.

Since the Ararira Springs Online Whānau page has been so successful we will be closing the THT Facebook page. We will be posting THT information on the Ararira Springs Online Whānau page from now on.
Bread tags for Wheelchairs
Ararira Springs Primary is an enviro school within an enviro town. One of our enviro leaders has just implemented an enviro scheme to help both the environment and disadvantaged people with disabilities. We are collecting bread bag tags which will be melted down to make seedling trays. The profits from this used to buy wheelchairs for people who would otherwise …
Over the past few weeks, we have had the pleasure of working with teachers from the School for Young Writers. Teachers with a passion and love of literacy and writing are wonderful motivators for children learning to write well. Here are some snippets of their work. Julian the lazy eel I love the rivers like eels do. I'm as lazy …
Coaching is a practice that is becoming more widespread at Ararira Springs - Te Puna o Ararira.  It fits strongly with our core values of being caring, curious and capable. It is based on a respectful, non-judgemental relationship, the coach is open and curious, asking questions that enables the coachee to come to answers and considerations of their own accord. …