Connect Communication
1st July 2020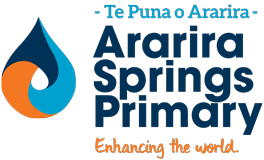 I have to say I am over this cold, wet weather. Here's hoping we see the sun during the term break. I hope you have planned something that makes you and your family smile. For some that might be a pyjama day while others may prefer walking in the wild.
THT is having their AGM and regular meeting tomorrow night. This is a wonderful group and a great way to connect with other families. If this sounds like you pop down to the library at 7 pm.


You will have been receiving Hero posts from your child's teachers over recent weeks. By the end of term 2, unless your child is in year 0, you should have had caring, curious and capable posts written. By very early next term you will see capable reader, writer and mathematician posts. In week 3 we will host learning conversations and these will be advertised early in the term. Please know, you are free to make time to see your child's teacher any time you feel the need.


Whānau groups met today for the first time this term. They worked together to create a display of the stars of Matariki. As Matariki falls in the term break this year Te Hapori Tautoko are putting together resources for families to share. If you are interested in exploring this with your family this website is a good place to start. The library also has links to wonderful resources.
It does feel like a very long term with the surreal time that we have all lived through. I wish to extend a very big thank you to the Ararira team for their dedication to providing amazing learning opportunities for our akonga. Term 3 looks exciting and very busy with many events that were planned for term 2 being booked into term 3. Get your diaries out as requests for support with trips and visits will soon be on the way!


If you are around during the break there is the opportunity to pop down to the opening of the walkway behind the school. The details are further through the newsletter. This is a chance for the children two see the fruit of their planting labour from last year.


Enjoy the break and we look forward to seeing you in term 3.


Claire and the Ararira Team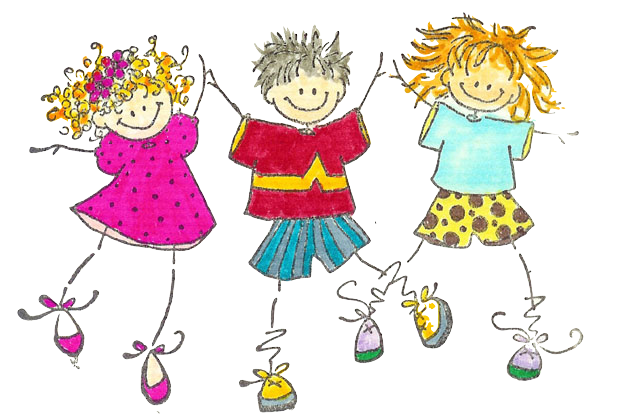 Welcome
We've recently welcomed Maya and Mel to Huarapa.
We look forward to getting know you and know you will grow to love Ararira Springs as much as we do.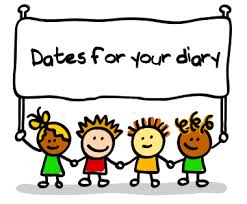 Thursday 2nd July - THT Annual General Meeting
Friday 3rd July - Last day of Term 2
Monday 20th July - First Day of Term 3
Wednesday 22nd July - Lincoln Zone Football Tournament (Y5-8) pp days 23rd/24th
Friday 31st July - Lincoln Zone Cross Country (Y5-8) pp 3rd August
Tuesday 4th August - Lincoln Zone Netball Tournament (Y5-8) pp 5th & 6th August
Thursday 27th August - School Photos
Ararira Art Exhibition at the Liffey Gallery
This is definitely a date worth saving! Many of our children have been working to put together a selection of art to display. The exhibition runs from 25th July - 2nd August and is open Saturday and Sunday from 10 - 4pm.


Thanks to Emma for working with some of our artists.
Valuing Fun
A family-friendly website with lots of ideas for creating fun at home and valuing family time. A great post lockdown reminder about continuing to do things together and laughing lots as a family.
We are going on a sock hunt...
Do you have any spare old socks - we don't even need pairs! This helps us with children getting wet feet through the day.
Enviro Leaders Ararira | Liffey Check
The enviro leaders were called in to work down at the river checking on our planting from last year. While at the Liffey | Ararira we discussed the sounds birds make and we played a bird-calling game. Someone had the same card as you and you had to find your match by listening to the noises. We then listened for a bit to see if we could hear any birds. After two minutes we got some equipment and wandered around to see if we could find any creatures. We found some woodlice and a few spiders, we also found a beetle but it died.
After letting them go we went to see if any of the plants had died over the summer. We sadly found 36 dead plants but that means 96.4% of the plants survived over the summer. To finish off we went down by the river and looked in some buckets of the pond water to see what we found. We found lots of smooth case caddisflies and they were huge. We also found a FISH! It was small but a fish. We came back and everyone talked about the fish.
Kelly Club Ararira...
is running an awesome July Holiday Programme. We have trip days to Mega Air and to Ferrymead Heritage Park! Also, we have planned a Night at the Museum Day, craft and cooking activities, awesome games plus much more!!! To find out more or to book, please go to

https://www.kellyclub.co.nz/ararira
Te Hapori Tautoko |THT
Te Hapori TauToko (THT) Annual AGM
We are a community support group for our wonderful school. Te Hapori Tautoko means community support group in Te Reo Māori. Our aim is to create a strong school community and coordinate fundraising, school events and activities.
At our AGM we will be electing our chairperson, secretary and treasurer.
If this sounds like something you would like to be involved in, please come along to our next meeting.
It would be great to see new people come along.
Where

:

Putahi (School Library)
Yummy food will be provided.
THT Tuesday Morning Get-Togethers
We are so pleased to be having our Tuesday THT Coffee Group again. Anyone is welcome to come along for a cuppa and a chat. It is a great way to meet new people in our school community and preschoolers are welcome to come along.
WHEN:

Starting from 8.45 am
Where

: Putahi (School Library)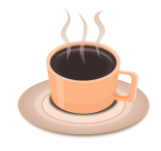 Since the Ararira Springs Online Whānau page has been so successful we will be closing the THT Facebook page. We will be posting THT information on the Ararira Springs Online Whānau page from now on.
Unfortunately, we will not be organising Matariki this year because of the COVID 19 restrictions. However this year we will have a Matariki at-home event.
Matariki learning ideas will be posted on the Ararira home learning blog. We encourage people to post their Matariki learning and experiences on the Ararira Springs Online Whānau page on Facebook.
Bread tags for Wheelchairs
Ararira Springs Primary is an enviro school within an enviro town. One of our enviro leaders has just implemented an enviro scheme to help both the environment and disadvantaged people with disabilities. We are collecting bread bag tags which will be melted down to make seedling trays. The profits from this used to buy wheelchairs for people who would otherwise …