Connect Communication
20th May 2020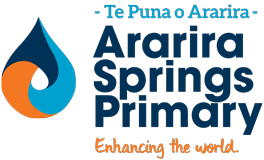 We have just LOVED having your children back with us this week! When commenting on a Facebook post I mentioned that a school is only buildings without children. This is so true and the site has felt vibrant with the sounds of children's voices and laughter.
Our drop off and pick protocols do feel a little bit contrary to the welcoming culture we have tried to create and we look forward to having you back on site soon. Thank you to those of you who have been able to drop off and pick up via the school gate. For parents coming onsite, checking in via the Skool Loop App is great, however, there is someone nearby to note down your details and sanitizer available for use if you are coming into school.


This week we have limited programmes and children have been based with their ako teachers. Our focus has been on relationships, reorientation and routines. Next week music and Mandarin will resume. One of the changes we have made post lockdown is to move our Year 7 and 8 students to Hikuwai. This has reduced congestion on class and toilet areas. We are lucky to have the space to accommodate this change.


Advice from the Ministry is that if your child is unwell they need to remain at home until they are symptom-free for 48hours. This includes the regular coughs, cold and sniffles of the winter season. I look forward to the time when this is all behind us.


You may remember that we had scheduled a teacher only day for Tuesday 2nd June to work with our Kahui Ako. Please know that this has been cancelled and it will be school as normal after Queens Birthday Weekend. I think we all need a return to normality!


Have a great week and looking forward to seeing you soon,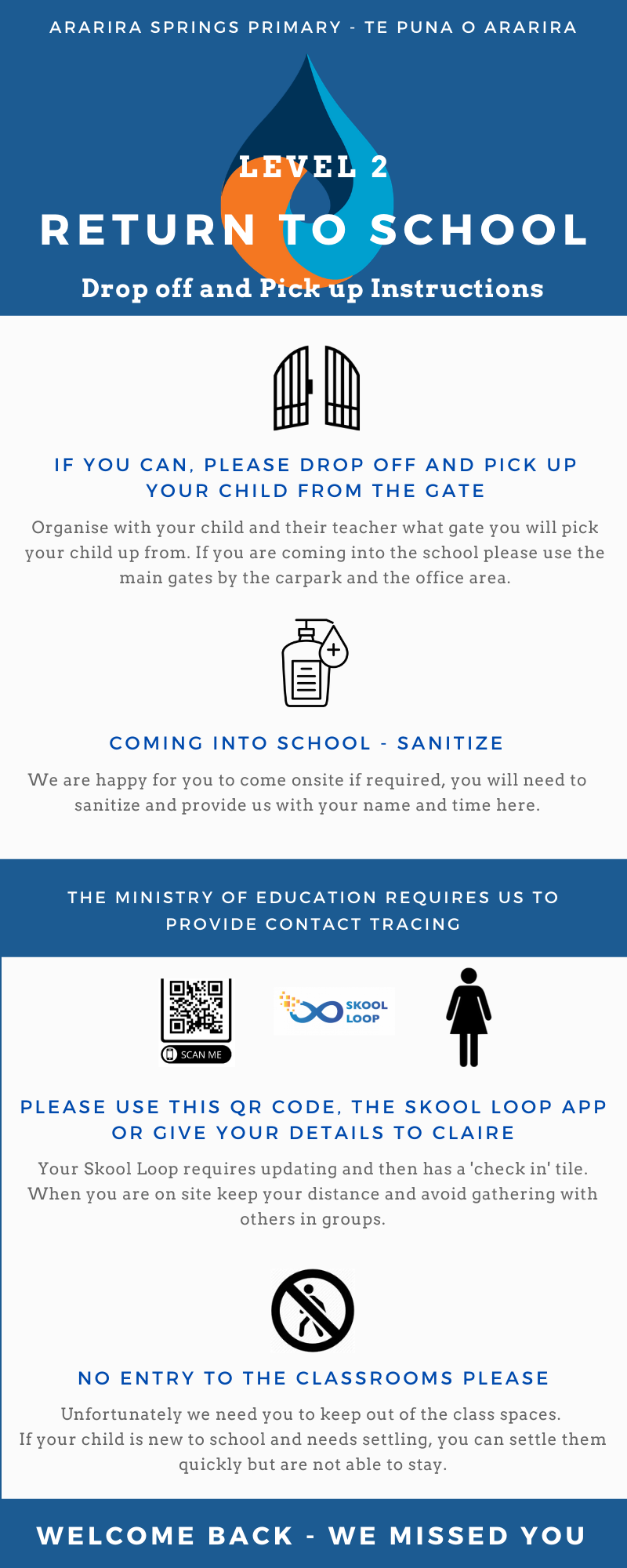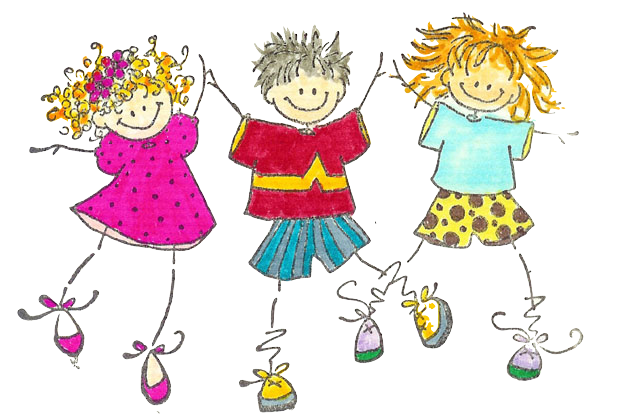 Welcome
This week we welcome to 'real' school Josh tin Hikuwai, Tiffany to Teretere and Samanvi and Habibi to Huarapa. We look forward to getting know you and know you will grow to love Ararira Springs as much as we do.
From the Board of Trustees
As we transition back into school life at level 2, on behalf of the Board, I would like to thank Claire and her team for the enormous efforts made over the past 8 weeks to ensure all children and their families were supported.
The online presence by the staff was just as warm, caring and efficient as their presence is face to face. The Board have also been impressed with the commitment the staff have shown to add to their own learning during the lockdown period. Many have engaged in online learning to add to their teaching tool kits. Thank you for that dedication and the ongoing benefits that will have in the classroom.
The Board would also like to extend a heartfelt thanks to the school community for the amazing Ararira community support provided online over the past couple of months. It's been great to see creative learning taking place at home and the generous sharing of ideas. As the leadership team continues to monitor and review the systems and processes at school throughout level 2, the Board will continue to ensure the staff are supported in this to maintain the health, safety, wellbeing and learning for our children and wider school community.
Kindo online store is up and running for our sushi orders and other fundraising initiatives, including Bento Ninja and toothbrushes. Make sure you register to make the most of ordering sushi and supporting THT fundraising. Close off time for sushi orders has been changed to 8.30am. You can place your orders here.
THT has a Facebook page which keeps you up to date with THT information, upcoming events and fundraising. Please join our Facebook page on the link below.
Our next meeting is on Wednesday 27th May at 7.30 pm and it will be our first Zoom meeting. We will be organising some of our upcoming events for the year. If you would like to come to the meeting virtually, the details will be posted on our THT facebook page. We always welcome and enjoy seeing new people join our meeting.
Meeting ID: 503 506 2100
Password: THT
THT Tuesday Morning Get-Togethers
Unfortunately, our get-togethers are not happening on school grounds at the moment due to the group restrictions of ten. We are going to explore other options. Keep an eye out on the THT Facebook page for other options.
Learning was different during lockdown and there were probably things that worked and others that didn't for your child and you as a family. As we review our online learning there will be lessons to learn and potentially a new way of learning as we move forward.


We are happy to share the results with you when they have been collated. The results and teacher's reflections will form part of a report to the Board of Trustees.
Can you Help?
Are you available to help at our contact tracing stand either before or after school? If so, please contact Claire or Trine.


Coaching for Year 7 and 8 students
We are wanting to offer coaching to ou senior students. While most students can be coached by teaching staff we know that there might be parents who might like to offer to coach to a child. This would involve a commitment of one 30 minute session every three weeks. You would follow the school's coaching framework and help children to work towards achieving their goals.
Does this sound like something that would interest you? Contact Claire for more information.
Wellbeing @ Ararira by Nicky and Hinehau The definition of Wellbeing we have adopted as a school is: Feeling good and functioning well. Why teach wellbeing? Wellbeing protects mental health and facilitates learning We have an increasing number of students suffering from anxiety and other mental health issues and behavioural disorders within our schools.  At Ararira Springs Primary (ASP) we …
Digital Safety Digital technology is part of our lives and also part of our children's world. Navigating this can be a challenge for parents, so earlier this term we had Sandra from Mana Ake run a workshop on Digital Safety in the home, which was well-received.  I have included a summary of the main ideas along with tips for parents …
Bread tags for Wheelchairs
Ararira Springs Primary is an enviro school within an enviro town. One of our enviro leaders has just implemented an enviro scheme to help both the environment and disadvantaged people with disabilities. We are collecting bread bag tags which will be melted down to make seedling trays. The profits from this used to buy wheelchairs for people who would otherwise …