Connect Communication
25th September 2019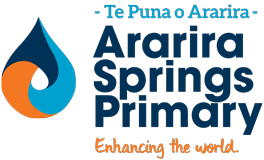 As term three draws to a close I reflect on a wonderful year to date and sense of community we are building here at Ararira. This was perfectly illustrated at Friday's movie night which was the ideal place to come together and enjoy each others company. Thanks so much to Te Hapori Tautoko | THT for providing these events. Check out further down in the newsletter for the opportunity to have more of an 'adults' event with an evening at the Flaming Rabbit.


You might also be interested in saving October 31st in your diary. Anton and the team from FUSH in Wigram are joining us with their Fush tank (food truck) for a night of fish/chicken and chips and te reo Māori.


I hope you have a great break with your family. I am heading to Auckland for a conference next week and then my family are joining me for a road trip to the Coromandel,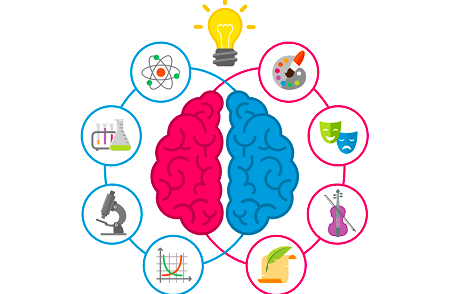 Sharing Learning at Home With Us
At Ararira Springs we truly believe that we are partners in your child's learning and that you are the first teachers of your children. We know that learning happens anytime and anyplace and would like to provide the opportunity for you to capture that learning to share with others. In Linc-Ed we have created a 'Learning@Home' page.
This will be a great place to share the learning that might happen over the October break. You could use it as a place for you or your child to record holiday adventures.
Log on to your

Linc Ed Account

Choose the child you wish to make the post for (if you have more than one)

Click the Learning@Home button

Start writing in the 'share something' box

Drag and drop any photos you might have

You can include links to video or other places, e.g. blogs you have elsewhere
Early next term we will run a couple of drop-in times where we can support you through this process if it isn't as straightforward as we hope. We look forward to reading the learning stories you share.
Recent events . . .
On a wild and windy Monday, our year 3 and 4 students participated in the Selwyn Sports Trust Rogaine activity at Foster Park . With maps flapping in the wind, teams of two to five joined other local schools hunting out as many checkpoints as they could in a set time period. The checkpoints are free-choice and have different point values so strategy and route selection becomes a vital component. This was a great introduction to a sport which is gaining momentum.
Red Nose Day
Don't forget to get your Red Noses to support Kelly Club's chosen Charity - Cure Kids. Foam noses $3, wristbands and novelty noses $4 each on sale in the office now. Gold coin for mufti on Friday.
What's on in the week ahead . .
Digital Safety Presentations (1.30pm & 6.30pm)


Red Nose Day - wear your red nose and red mufti (gold coin donation)
Daylight saving - welcome to Spring!


Kelly Club Holiday Programme commences


Term 4 starts at 9am Mihi Whakatau at 9:30 am


Open morning for prospective new families 9:15 am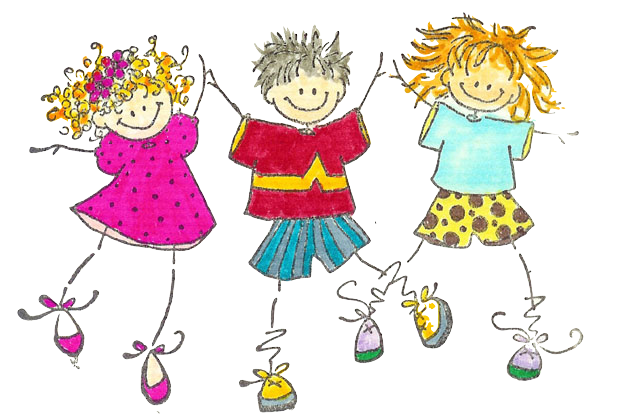 Our Ararira Springs Family continues to grow! A warm welcome to Evelyn who joined Teretere this week. We know that you will soon love our school as much as we do. We look forward to getting to know you and working with you.
If you know of other children planning on joining us later in the year or even in 2020 can you please encourage families to contact Trine in the office on 420 0888.
THT Tuesday Morning Get-Togethers
We are enjoying seeing new faces at the THT Tuesday morning get-togethers. These are held in Pūtahi/ library once you have dropped your child/children off at school. Please come along for a cuppa and a chat, preschoolers are welcome.
The THT will be having a sausage sizzle lunch this Friday 27th September (last day of term 3) as a fundraiser that will go towards sports uniforms. Sausages will cost $2 each and there will be vegetarian and halal sausages available as well. Orders need to be returned by Wednesday 25th September please. It would be great if you could help us cook the sausages, please contact us by email at
THT@ararira.school.nz
if you are available.
We are so excited to announce that students will be able to order sushi for lunch on Wednesdays. This will begin the first Wednesday of Term 4. Different types of sushi and rice balls will be available. Order forms can be printed off from the school website under the Info heading or forms will be available at the office beside the iSushi order box. Order forms will need to be put in an envelope with payment included and placed in the sushi box by 9am Wednesday morning. Sushi will be delivered to learning spaces at the beginning of lunch time. iSushi Lincoln are giving 15% of your sushi cost back to Te Hapori Tautoko which is fantastic.
Family Movie and Popcorn Evening
Thank you to all the families who joined us for our family movie night. We hope you had a fantastic evening.
This is on Wednesday 30th October starting at 7pm in Putahi/Library. Anyone is welcome and it would be great to see you there.
Flaming Rabbit Fundraiser
Mana Ake Coffee Group
Where? Coffee Culture - Lincoln
When? 1.30pm - 2.30pm Fridays
Who? Everyone welcome - find our kaimahi wearing their lanyards
Each Friday during term time - beginning on Friday 6th of September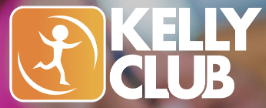 Don't forget to check out Kelly Club Ararira for their holiday programme and before and after school care.
Guitar/Singing or Ukulele
Katrina has spaces available for next term and next year.
Please get in touch if either you or your child would love some lessons.
Contact Katrina on either 322 5592 or 027 202 2309 or

Merino Jumpers Care Instructions
We have been communicating with True Fleece Merino for the best way to care for their jumpers. They offer three care instructions;
Buy the correct size to avoid extra wear and tear on long cuffs

Use a liquid, eco friendly wool wash product

Avoid drying the garment in the sun.
From the Sports Desk . . .
HOLIDAY

TENNIS

PROGRAMME
For juniors aged 5-15 years.
Players will learn agility, technique and game-play while receiving instruction from certified and professional coaches. Our goal is to provide a FUN and positive learning environment that develops mental, physical, and emotional growth.
Register here


Golf Pop-Up in the Park – Tuesday 1 Oct & Saturday 5 Oct 1-3pm
Festival of Golf – Sunday 13 October 1-3pm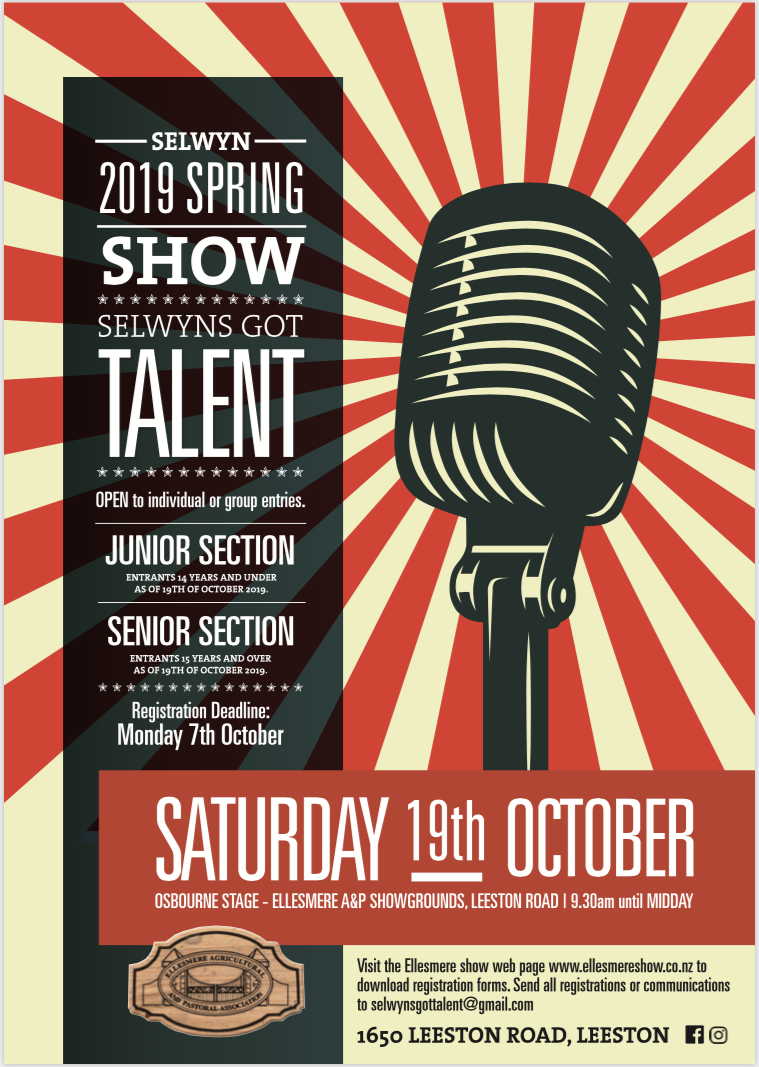 Dental Care During the School Holidays
The Community Dental Service will be providing dental care for children enrolled with our service during the upcoming school holidays. The clinics will offer treatment and relief of pain sessions by appointment only. To make an appointment please contact our Call Centre which operates between the hours of 8 am and 5 pm, Monday to Friday throughout the year.
The following Dental Clinics will be open during these school holidays:
Woolston Clinic, 11 Hopkins Street, Woolston

Hillmorton Clinic, Hillmorton Hospital, Sylvan Street,

Ashburton Clinic, 38 Elizabeth Street, Ashburton

Hornby Clinic, 2 Hei Hei Road, Hornby
The clinics will offer appointments between 8.45am and 3.00pm for school-age and preschool children requiring treatment.
If your child has dental pain as a result of an accident, please contact your dentist in the first instance.
To book an appointment at one of our clinics please:
call 0800 846 983 or email commdental@cdhb.health.n