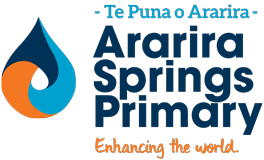 Connect Communication - 26th June 2019
We are very excited about our Matariki celebrations this week. Please be mindful that this is our first time running such an event so it might be a little chaordic, aka organised chaos! Thanks so much to the wonderful Te Hapori Tautoko team behind this event —you are the stars of the evening!


We have hosted quite a few visitors to Ararira of late and it makes my heart swell to see the learners and spaces in action. Our visitors are guided around the school by senior ambassadors who do a superb job of showcasing our school.


Should you like a guided tour, please contact Trine in the office and we will add you to this list and facilitate a 'learning in action' tour!


Learning Conversations
These are being hosted on Wednesday and Thursday next week. If you haven't already please head to www.schoolinterviews.co.nz.and click on 'make a booking' and use the code,

nue32. We would love that you bring your child to the conversation, but you know your child best and will decide if that is right for you and your family. A reminder that school will close at 2pm on Wednesday, however, we can provide supervision if required. Just let us know by emailing trine.spence@ararira.school.nz.


Over recent weeks you should have heard your email ping with comments written about your child under the headings of 'curious' and 'caring'. Teachers are currently writing 'capable' comments and this term these will take the shape of reading, writing and maths capabilities. Comments will be accompanied by a graph indicating the curriculum level your child is working at in class.


Curriculum levels usually take 2 years to work through. This is a guide and is indicated in the following image, but for most children...
Level 1 - worked on in Years 1 and 2
Level 2 - worked on in Years 3 and 4
Level 3 - worked on in Years 5 and 6
Level 4 - worked on in Years 7 and 8.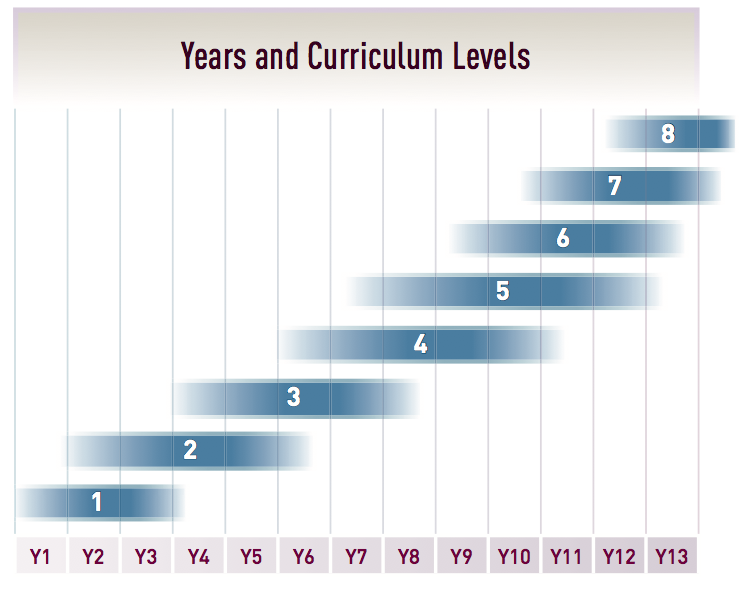 Our experience of graphs with our children is most often with their growth charts which usually show a steady increase. Learning is not as straightforward and subsequently, there will be bumps and blips in their graph. Don't be alarmed, this is a normal part of learning and it is the teacher's comment and your child's attitudes and behaviours that tell the real story.


There is a variation in the moderation practices between schools, and our judgement of where your children are working in relation to the curriculum may vary from their previous school. The comment that accompanies the graph contains the most important information and next learning steps for your children to ensure they make progress.
New Children Joining Us
Our Ararira Springs Family continues to grow! A warm welcome to the following children who have joined us recently.

We know that you will soon love our school as much as we do. We look forward to getting to know you and working with you.




If you know of other children planning on joining us later in the year or even in 2020 can you please encourage families to pre-enrol. This allows us to plan ahead and recruit the teachers we might need!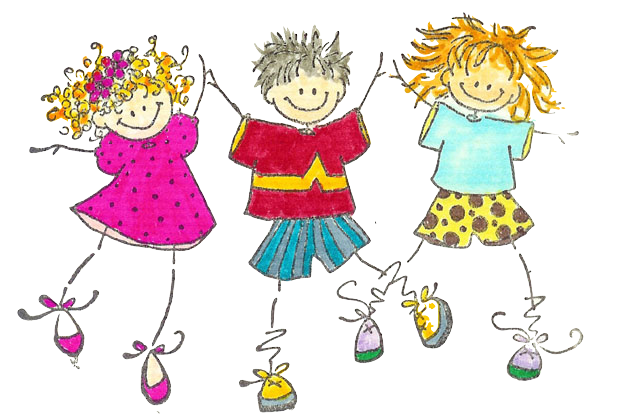 From the office:
Skool Loop App - If you are using a smartphone, download the Skool Loop App from your app store and then add Ararira Springs Primary. From here you have Ararira Springs at your fingertips! You can report absences, subscribe to notices, check the school calendar, access the latest newsletter and have all our contact details in one place.


Facebook - this is where we showcase what's been happening in our classrooms or at school-wide events such as cross-country to the wider community. Check out our page: Ararira Springs Primary. We may promote events on this page but you will always be notified by the newsletter or email too.


Website - Here you will find information about the school. Check out the class blogs for a more in-depth look at what's happening in our learning spaces.


Linc-Ed - this is our Student Management System. Each parent email address has a unique log in. Here you can see teachers' records of your child's progress, share work that your child has created, and check your family financials. Take a look and share a comment back to your child about their learning!


Don't the children look smart in their merino jerseys/cardigans! I have almost enough orders to make up another order so if you would like to place an order, please let Trine know by Wednesday 3rd July and we will get this order away before the holidays.


Te Hapori Tautoko - Community Support
Matariki Celebrations
We're getting excited about our Matariki Celebration this Friday starting at 5.30pm! It will be a fun filled night with great activities planned including Matariki crafts, braziers, toasting marshmallows, releasing lanterns and a yummy tea will be provided. We are looking forward to our school community coming together for an enjoyable evening.


Please email the team on tht@ararira.school.nz if you have specific questions. Don't forget to send back the return slip to help us with our planning.


Could all children please bring one small vegetable for our friendship soup? (A potato, stick of celery, carrot, kumara or piece of pumpkin). This can be given to your child's ako teacher tomorrow.
A huge thank you to the Lincoln New World for sponsoring this event.
Dental Care during the School Holidays
The Community Dental Service will be providing dental care for children enrolled with our service during the upcoming school holidays. The clinics will offer treatment and relief of pain sessions by appointment only. To make an appointment please contact our Call Centre which operates between the hours of 8 am and 5 pm, Monday to Friday throughout the year.
The following Dental Clinics will be open during these school holidays:
Northcote Clinic, 24 Tuckers Road, Casebrook

Hillmorton Clinic, Hillmorton Hospital, Sylvan Street,

Ashburton Clinic, 38 Elizabeth Street, Ashburton

Timaru Clinic, Level 1, 18 Woollcombe Street, Timaru
The clinics will offer appointments between 8.45am and 3.00pm for school-age and preschool children requiring treatment.
If your child has dental pain as a result of an accident please contact your dentist in the first instance.
To book an appointment at one of our clinics please:
Call 0800 846 983 o
r email
commdental@cdhb.health.nz