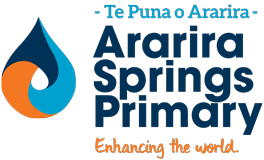 Connect Communication - 7th August 2019
I think there is a hint of spring in the air, the days are starting to get longer and already we are starting to think forward to 2020. You may have noticed on our Facebook page that we are hosting some open mornings for families who may be interested in Ararira Springs for 2020. Please help us spread the word as we want to be as well prepared as we can be.


This week we have hit 140 students. The above full school photo was taken earlier in the term. Being a foundation student is a special thing and we can, hand on heart, say we know every single learner.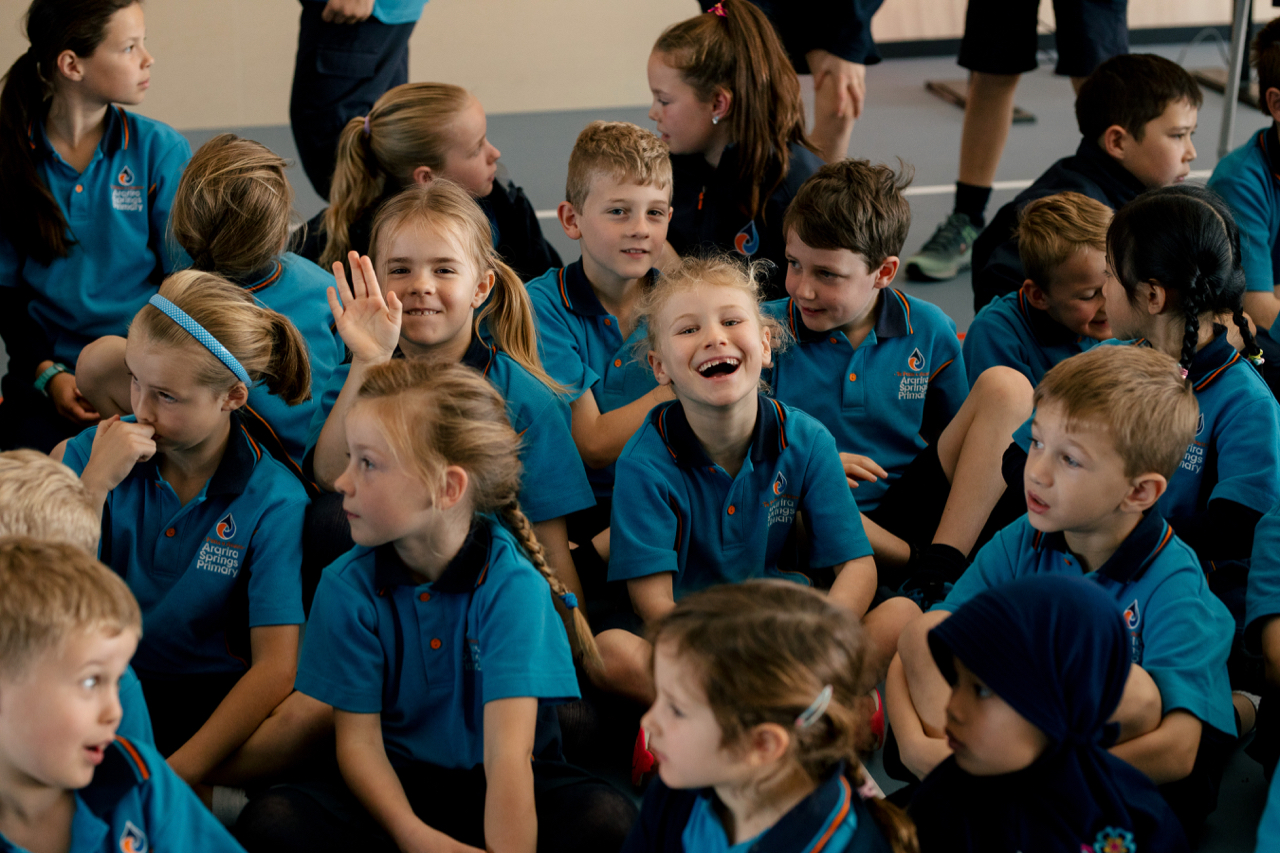 Thinking about Ararira for 2020 - Come and see...
We are holding some open mornings for families interested in attending Ararira in 2020. You may be in our zone or looking to move in our zone. We will give a brief talk about what makes us Ararira and our wonderful ambassadors will take you on a guided tour. The first of these is August 27th from 11am - 12:30 pm.
Please feel free to pass this information onto any neighbours or friends that you think maybe looking at Ararira Springs as an option in 2020. We are trying our best to predict growth and this will help us with future planning.
This isn't designed as a preschool visit but you are welcome to bring children. We look forward to meeting with you.
To help us with our planning please RSVP to Trine, office@ararira.school.nz.
Kelly Club Holiday Programme
Many of you are followers on Facebook and may have completed this survey. If not, and Kelly Club is an option for you in order to manage the term break please take a moment to complete the following survey.
Te Hapori Tautoko THT | Community Support
Te Hapori Tautoko is a group of parents meeting twice a term with the aim of supporting the community and developing a sense of belonging at Ararira Springs.


Our next meeting will be held on Weds 14th August at 7 pm in Pūtahi (our library).


Please feel free to come along and join us. We are planning for our next event and sharing ideas and refreshments!
Welcome to Ararira Springs
Our Ararira Springs Family continues to grow! A warm welcome to the children who have joined us recently.
We know that you will soon love our school as much as we do. We look forward to getting to know you and working with you.
If you know of other children planning on joining us later in the year or even in 2020 can you please encourage families to pre-enrol. This allows us to plan ahead and recruit the teachers we might need!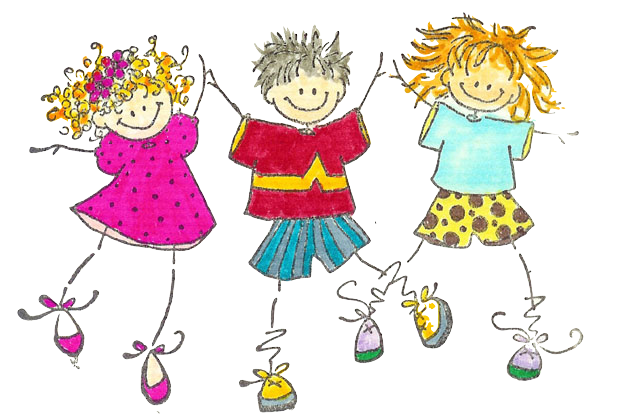 Technology Reports
Emma from Lincoln Primary School is ready to publish the technology reports for our Year 7 and 8 students. These will be live tomorrow. If your child is new to Ararira they may well get their report in the next round as the report reflects the process.
Connecting Minds
Connecting Minds is a Kahui Ako initiative designed for Year 2 - 8 intellectually and creatively gifted students. The programme provides intellectual, creative, social and emotional learning and support. Children attend the programme, currently based at Tai Tapu School, for one day a week and work on individual projects. Connecting Minds is based upon the New Zealand Centre for Gifted Education Curriculum. It is managed on a user pays basis, costing $40 per week to attend.


Children can be nominated by either the family or their ako teacher and then undertake a workshop to determine their suitability for the programme. If you think your child would be a candidate for this programme, please discuss it with your child's ako teacher. Interested parents can attend open days next week; Tuesday 13th, Wednesday 14th and Thursday 15th August from 9am and 11am.


You may be contacted by the teacher if they feel your child is a candidate, this will be due to the way your child operates within the learning environment. If your child is considered, both parents and teachers will complete a questionnaire, which is sent to Wellington for processing. Analysis of this information and participation at a workshop in September will determine suitability for the programme.


From the office:
We're still looking for donations of spare undies (age 4 -6 ) or navy shorts that we can keep in our 'spares' cupboard if you are able to donate any.


Please remember to report absences either through our Skool Loop app by text or email or by leaving a phone message on 03 4200888. We would appreciate if messages can be left before 9 am where possible.


You can view your account by logging in to Linc-Ed. Payments can be made to the school bank account: 12-3153-0100145-00. Please ensure you use your child's name as a reference.


Merino jersey size 9/10 for sale

- we have a size 9/10 merino that was ordered and named but is a little too small already and has only been worn less than a handful of times! If you are interested in purchasing this, please let Trine know.




Curiosity Clubs Need Stuff!
This term for Curiosity Clubs we have a Wearable Arts group. They are designing outfits inspired by water and recycling. To help us with these projects we need the following materials.
If you have any of these materials you are willing to give away, could you please bring them into Kaunuku. If you have any questions please email either Hinehau or Sam.
The Wearable Arts Curiosity Club
Parent Workshop - Anxiety in Children
We are excited to offer a Workshop for parents called "About Anxiety in Children" which covers how anxiety works, what it looks like in children and tips to manage anxiety. It will be discussion-based, and there will be an opportunity for parents to ask questions and talk about strategies.
It will be run by Ursula McCulloch, a clinical psychologist with years of experience in working with children, now based at the School-Based Mental Health Team.
Location: Pūtahi (Library)
What's Been Happening this Week?
Lots of learning at Ararira. Our focus for the remainder of the year is water. This topic will drive lots of learning and investigation. If you have any good contacts please let us know.


This week Huarapa and Teretere went on walks to the Ararira. They were exploring this waterway and we all look forward to taking part in a plant out of the area in September. Teretere had the added bonus of discovering rocks. This was the perfect antidote to tired feet.


Teacher Town is being developed in Kaunuku. This is a cardboard town and children are designing and building shops and structures as part of their learning stations.
Why not have a go at Orienteering? . .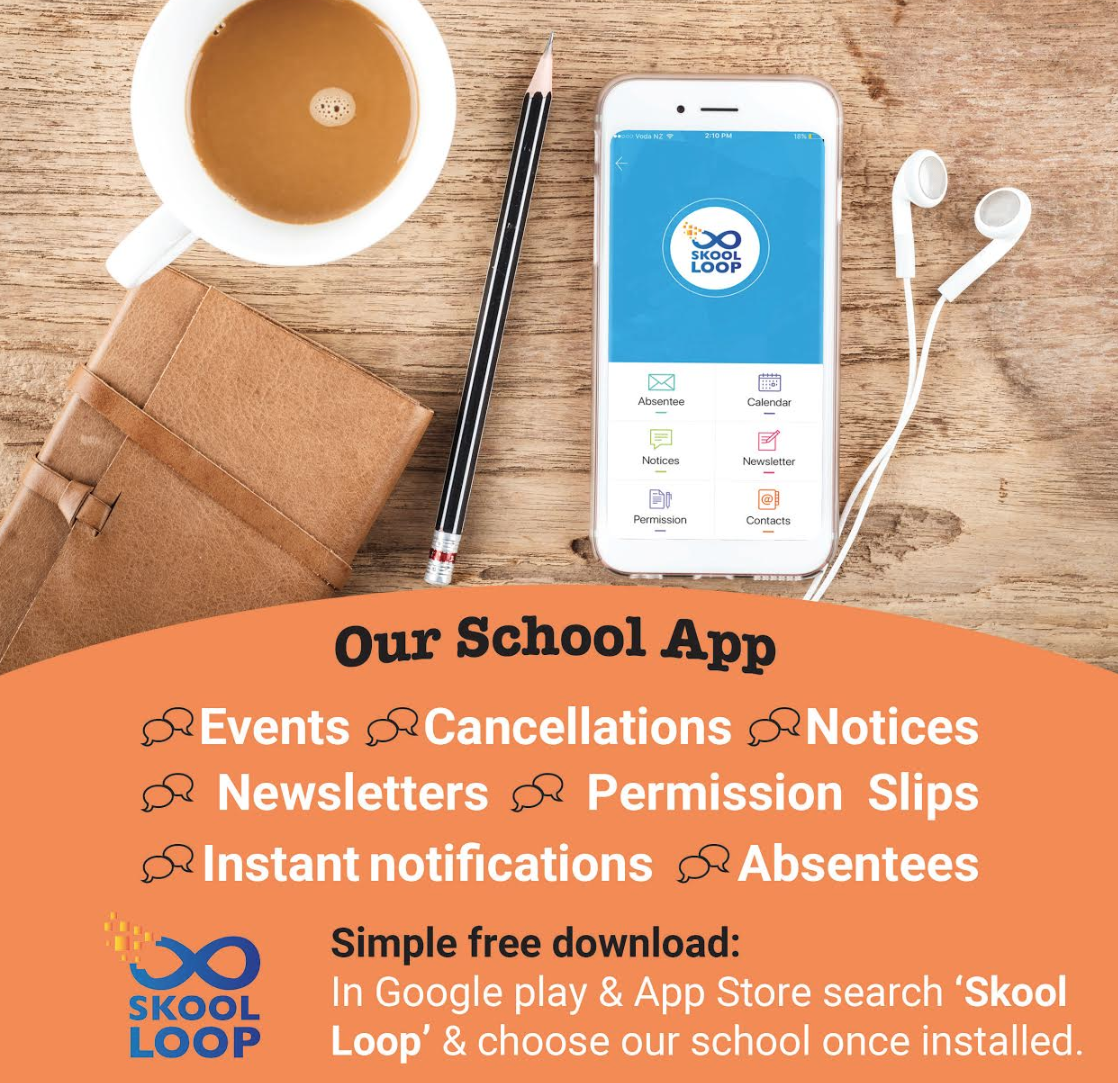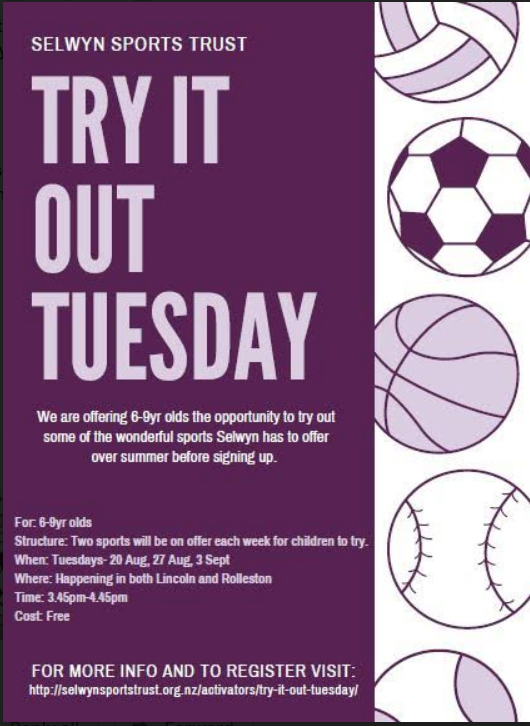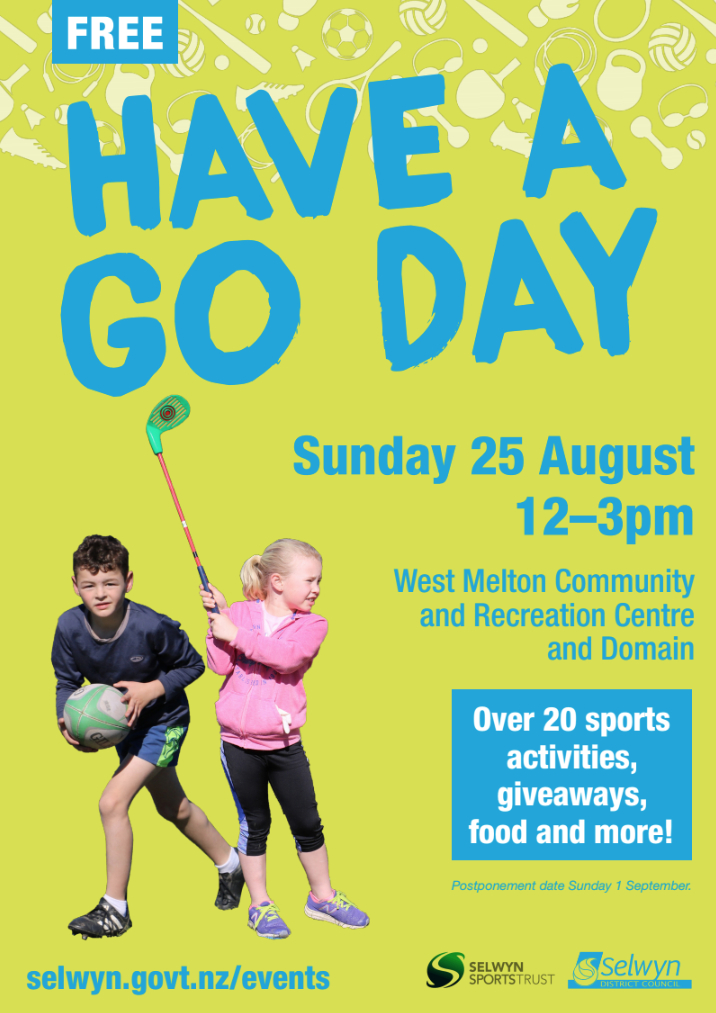 To make the most of my commute I have been listening to podcasts and audiobooks. This week I have revisited the work of Dr Carol Dweck and mindsets. This has been interesting to reflect on in my role as a school leader and as a parent. Dr Dweck's key ideas centre around the idea of a fixed and growth mindsets. …