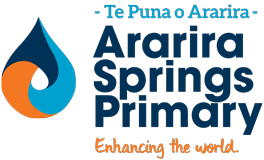 Connect Communication - 31st July 2019
The week has started off with a bang at Ararira with students out and about over Lincoln for Rogaine, netball and collaborating with others. I just love seeing the photos of active, smiling children obviously loving what they are doing.


I am currently offsite attending professional learning in the city that is focusing on Brené Brown's work, 'Dare to Lead'. This centre's on the idea of vulnerability and courage that in a workplace means being present, connecting and having the conversations that matter. Brené's TED talk is one of the 5 most-watched talks and is worth looking at if you have the time.


Netball and Rogaine
On Tuesday senior students participated in a Rogaine challenge right in our beautiful

Lincoln Wetlands

. This was a new experience and contributed as a William Pike activity.

The children read maps and had an hour to find all of the control sites which had letters at them, before deciphering the secret word. Well done to the Ararira Turtle Squad (Lily, Ryan, Jack) who placed second.




Across at the Lincoln Events Centre two Year 5 and 6, netball teams represented Ararira in the zone netball competition. The teams were supported by Whaea Hinehau and Priscilla Foster. Both teams played with heart and determination.
Te Hapori Tautoko THT | Community Support
Te Hapori Tautoko is a group of parents meeting twice a term with the aim of supporting the community and developing a sense of belonging at Ararira Springs.


Our next meeting will be held on Weds 14th August at 7 pm in Pūtahi (our library).


Please feel free to come along and join us. We are planning for our next event and sharing ideas and refreshments!
Welcome to Ararira Springs
Our Ararira Springs Family continues to grow! A warm welcome to the children who have joined us recently.
We know that you will soon love our school as much as we do. We look forward to getting to know you and working with you.
If you know of other children planning on joining us later in the year or even in 2020 can you please encourage families to pre-enrol. This allows us to plan ahead and recruit the teachers we might need!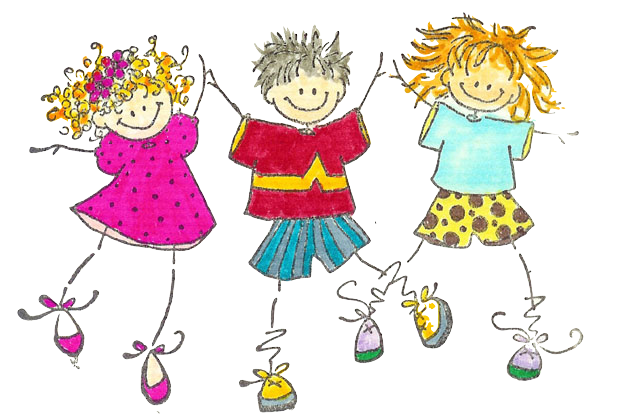 Celebrating Student Success
Mya's dedication and hard work have paid off and she has won the New Zealand National championship in both her events at the New Zealand Artistic Roller Sports Championships in New Plymouth over the school holidays.
This now makes her the National championship title holder for both Solo dance and Freedance in New Zealand for her artistic skating.
Ngā Mātāpuna o Ngā Pākihi Kahui Ako
Our school is part of a local group of schools, including the high school and ECE's who work together on common themes and ideas. Today a small group of learners joined other children from our Kahui Ako (cluster) today, from Years 5-10 to look at ways we can connect across our schools. A great way to develop leadership skills (Rangatiratanga) in our learners and a fantastic way to work with a new group of people. The session was led by Sarsha Wightman, our student culture across school leader.
Sarsha reported

a great day where our children shone, both with the way they interacted with everyone and how they developed ideas. She thanked everyone who played their part in bringing the students together. and looks forward to meeting together for an afternoon session after the voice has been collected.
From the office:
We're still looking for donations of spare undies (age 4 -6 ) or navy shorts that we can keep in our 'spares' cupboard if you are able to donate any.


Please remember to report absences either through our Skool Loop app by text or email or by leaving a phone message on 03 4200888. We would appreciate if messages can be left before 9 am where possible.


You can view your account by logging in to Linc-Ed. Payments can be made to the school bank account: 12-3153-0100145-00. Please ensure you use your child's name as a reference.


Merino jersey size 9/10 for sale

- we have a size 9/10 merino that was ordered and named but is a little too small already and has only been worn less than a handful of times! If you are interested in purchasing this, please let Trine know.




Parent Workshop - Anxiety in Children
Unfortunately, this has had to be postponed due to industrial action by the psychologists. Please see below for the new date.
We are excited to offer a Workshop for parents called "About Anxiety in Children" which covers how anxiety works, what it looks like in children and tips to manage anxiety. It will be discussion-based, and there will be an opportunity for parents to ask questions and talk about strategies.
It will be run by Ursula McCulloch, a clinical psychologist with years of experience in working with children, now based at the School-Based Mental Health Team.
Location: Putahi (Library)

Current Year 8 Students
Lincoln High School has begun planning for students starting in 2020 and have asked that anyone enrolling at Lincoln High School for year 9 in 2020 should complete the
online form
so that they can ensure that you are kept informed of important dates for orientation and a smooth transition to high school.
Ararira Springs Primary - It starts with me!
To make the most of my commute I have been listening to podcasts and audiobooks. This week I have revisited the work of Dr Carol Dweck and mindsets. This has been interesting to reflect on in my role as a school leader and as a parent. Dr Dweck's key ideas centre around the idea of a fixed and growth mindsets. …